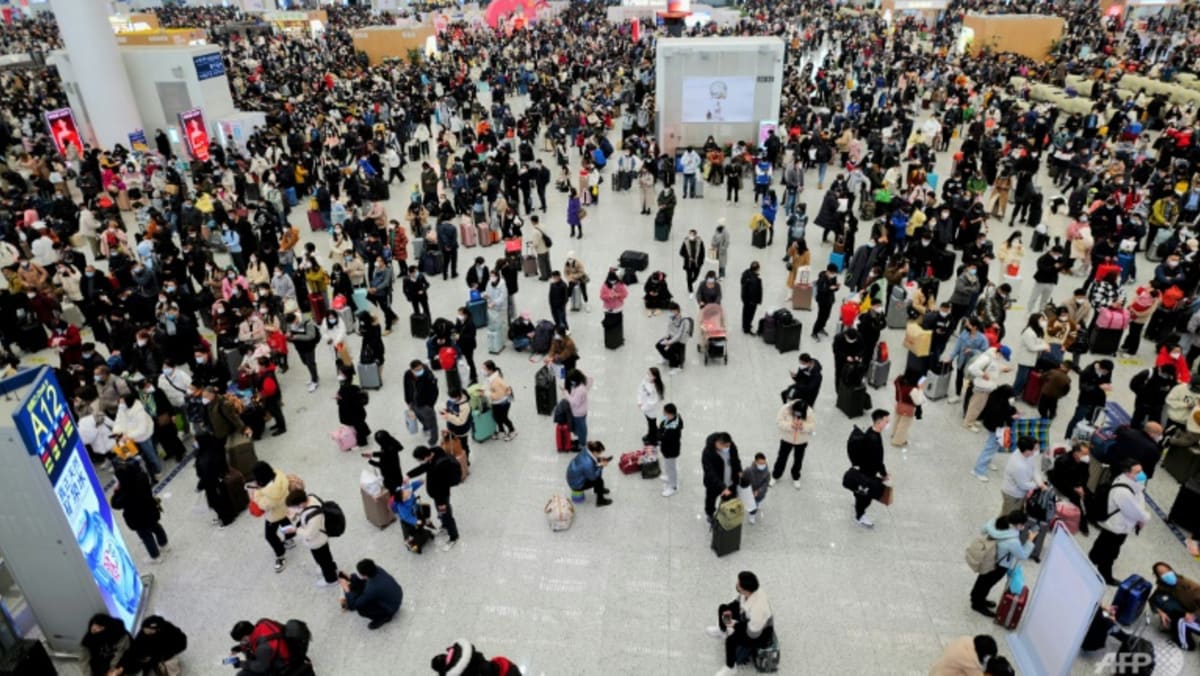 SHANGHAI: Tens of millions in China headed to their rural hometowns for Chinese New Year celebrations on Thursday (Jan 19), though President Xi Jinping said he was "concerned" about the countryside's ability to weather a COVID-19 surge.
China's transport authorities have predicted that more than two billion trips will be made this month into February in one of the world's largest mass movements of people.
But the exodus from big cities hit hard by COVID-19 is widely expected to cause a spike in cases in under-resourced rural areas.
Officials have said that as of Wednesday, 480 million people have travelled across the country since Jan 7, an increase of 54 per cent compared with the same period last year.
There were huge crowds on Thursday at central train stations in Beijing and Shanghai, where many travellers told AFP they were elated to be heading home – some for the first time in years.
"I don't care anymore, that's how I feel," a Shanghai-based worker called Chen, heading home to the southeastern city of Wenzhou, told AFP.
"Last year I was so careful, and this year I feel much braver," she said.
"Since I haven't been home for three years, now that COVID-19 restrictions have been lifted, I wanted to be with my family," said Ren, an agent representing social media influencers.
"Something that I'll definitely do when I go home is give my mum and dad a hug," he added.
Others appeared more concerned about the coronavirus, with two young women in their 20s wearing hazmat suits.
"We're a bit worried the virus will be more transmissible during the Chinese New Year travel rush," one said.
"Since we're going home, we're worried it'll affect our families, that's why we bought (hazmat suits)."