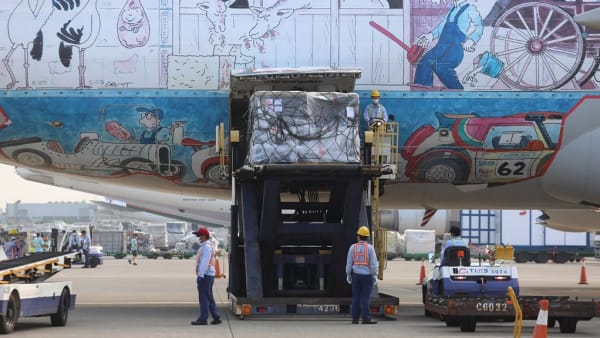 Taipei had tried to secure Pfizer-BioNTech jabs from Germany but hit a roadblock: Shanghai-based Fosun has the distribution rights for China, Hong Kong, Macau and Taiwan.
Attempts to sign a direct deal made little headway, with Taiwan blaming Beijing.
In return, Beijing accused Taiwan of refusing to deal with Fosun Pharma and politicising its vaccine search.
Beijing's leadership views democratic self-ruled Taiwan as part of China's territory and has vowed to one day seize the island, by force if needed.
China tries to keep Taiwan internationally isolated, including blocking it from the World Health Organization.
Taiwan was hailed for keeping COVID-19 at bay for the first year of the pandemic. But an outbreak detected in April forced the island to implement economically painful social-distancing measures.
In recent months, case numbers have fallen dramatically and restrictions have eased. A previously lacklustre vaccination campaign has also picked up.
Around 43 per cent of Taiwan's people have had at least one dose so far, according to the health ministry.
Until now, the island had acquired AstraZeneca and Moderna jabs.