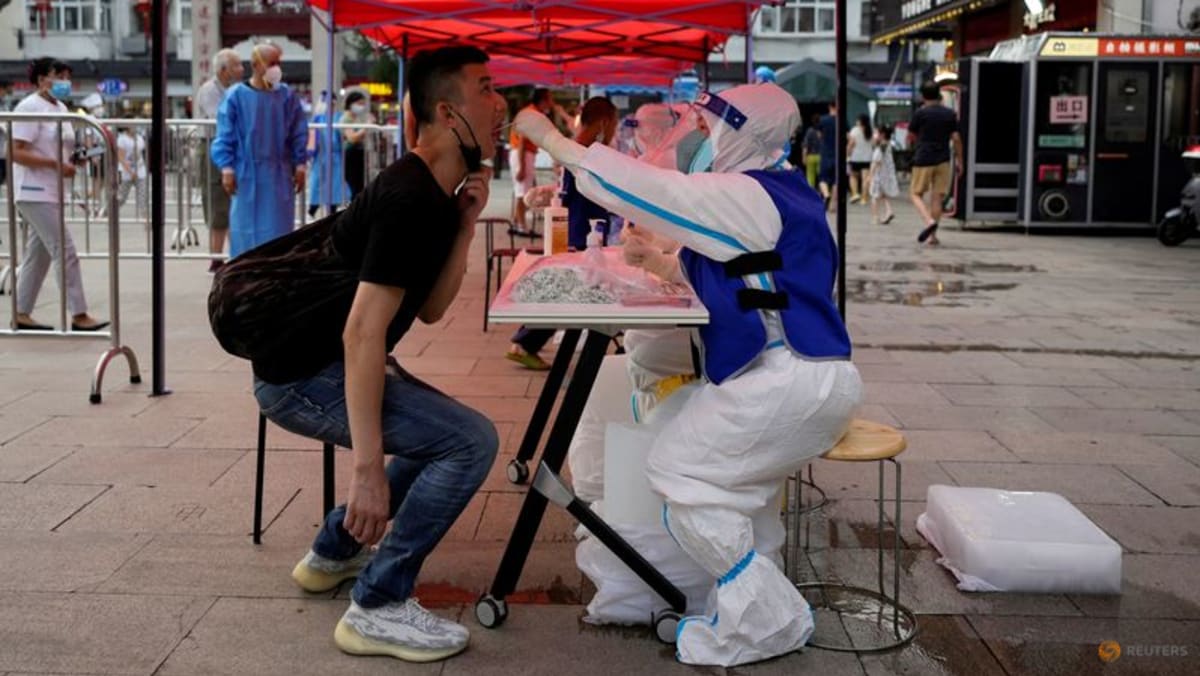 SHANGHAI: Shanghai will require residents across nine of the city's districts and some smaller areas to undergo testing for COVID-19 from Jul 19 to Jul 21 in an effort to stem any community spread of the virus, the city government said on Monday (Jul 18).
Residents of the districts, which include Xuhui, Jingan and Huangpu, will be required to take two COVID-19 tests over the three-day period.
Shanghai reported 14 new locally transmitted asymptomatic coronavirus cases for Sunday, down from 24 a day earlier. Three local symptomatic cases were also reported, up from two the day before, the city government said on Monday.
No cases were reported outside quarantined areas, compared with one case a day before.
The Chinese city recorded zero COVID-19-related deaths for Sunday, unchanged from a day earlier.
China reported 598 new coronavirus cases for Sunday, of which 167 were symptomatic and 431 were asymptomatic, the National Health Commission said on Monday.
There were no new deaths, keeping the nation's fatalities at 5,226.