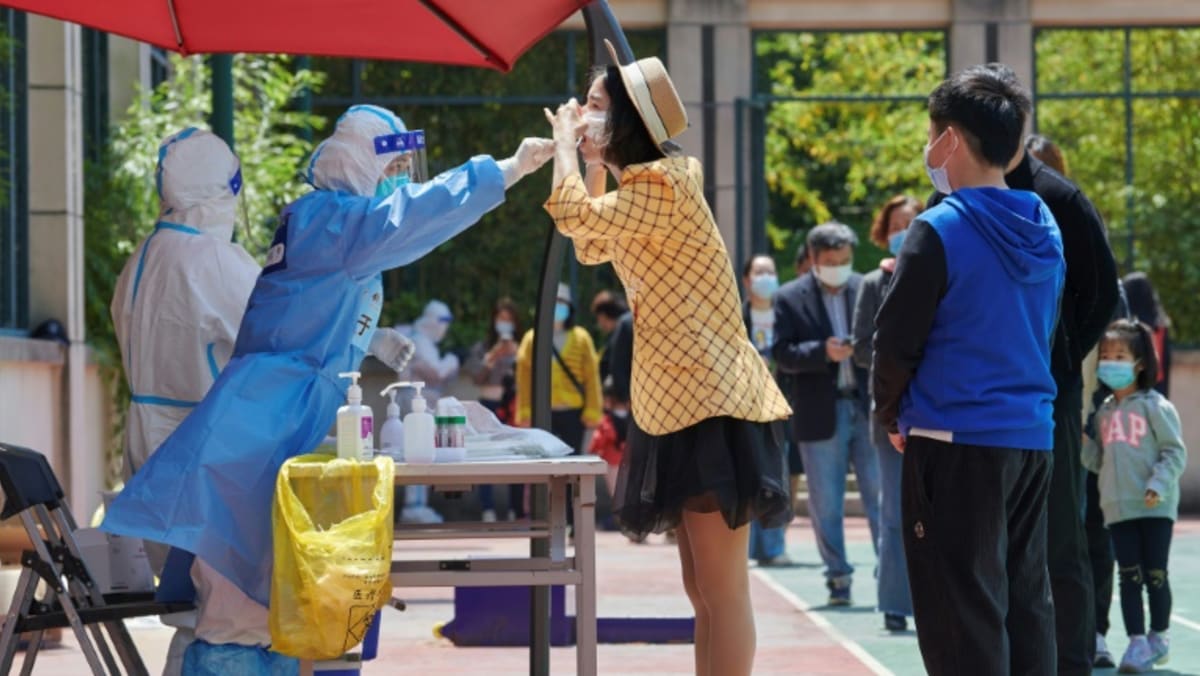 The Shanghai Municipal Health Commission on Tuesday said the seven victims were aged between 60 and 101, and all suffered from underlying conditions such as heart disease and diabetes.
The patients "became severely ill after admission to hospital, and died after ineffective rescue efforts, with the direct cause of death being underlying diseases", the commission said.
It also reported more than 20,000 new COVID-19 cases, the vast majority asymptomatic.
Many of Shanghai's 25 million residents have been confined to their homes since March as daily caseloads have topped 25,000 – a modest figure by global standards but virtually unheard of in China.
Many inhabitants have flooded social media with complaints of food shortages, spartan quarantine conditions and heavy-handed enforcement, circulating footage of rare protests faster than government censors can delete them.
The country's zero-tolerance approach to COVID-19 had largely slowed new cases to a trickle after the virus first emerged in the central Chinese city of Wuhan in late 2019.
But officials have scrambled in recent weeks to contain cases spanning multiple regions, largely driven by the fast-spreading Omicron variant.