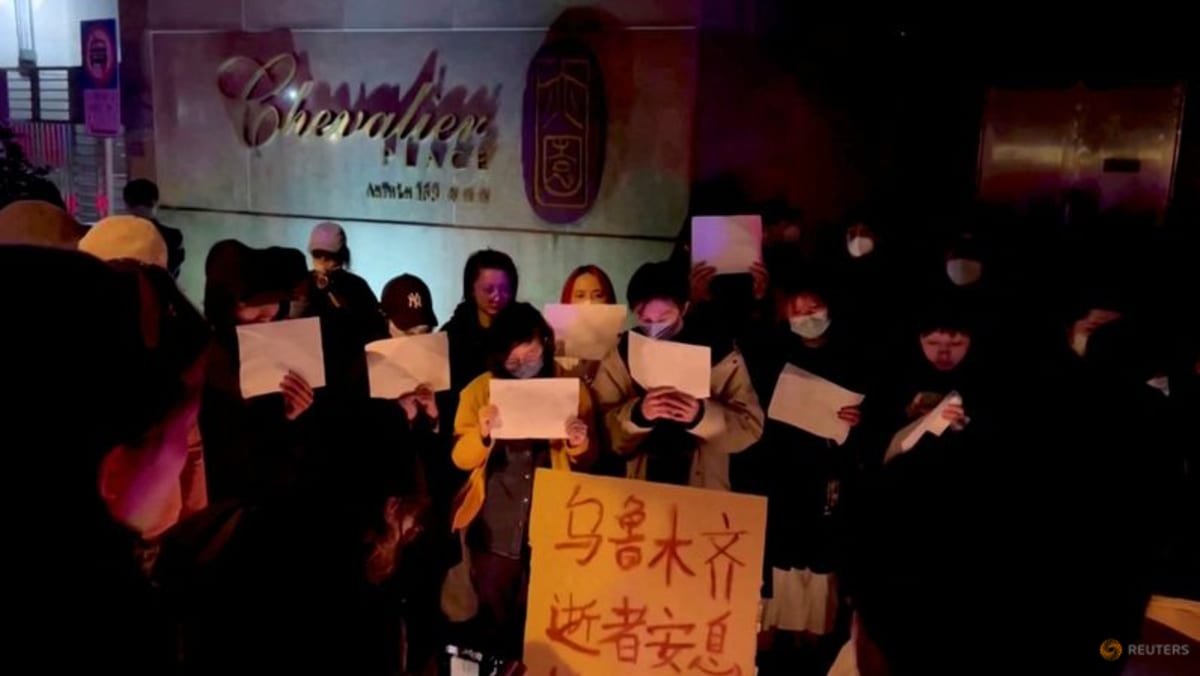 ANGER NATIONWIDE
Shanghai's 25 million people were put under lockdown for two months earlier this year, an ordeal that provoked anger and protest.
Chinese authorities have since then sought to be more targeted in their COVID-19 curbs, but that effort has been challenged by a surge in infections as China faces its first winter with the highly transmissible Omicron variant.
While low by global standards, China's case numbers have hit record highs for days, with nearly 40,000 new infections reported by health authorities on Sunday for the previous day.
On Friday night, crowds took to the streets of Urumqi, chanting "End the lockdown!" and pumping their fists in the air after the deadly fire, according to videos circulated on Chinese social media.
Many of Urumqi's 4 million residents have been under some of the country's longest lockdowns, barred from leaving their homes for as long as 100 days.
In Beijing, 2,700 km away, some residents under lockdown staged small protests or confronted local officials on Saturday over movement restrictions, with some successfully pressuring them into lifting the curbs ahead of a schedule.
A video shared with Reuters showed Beijing residents in an unidentifiable part of the capital marching around an open-air car park on Saturday, shouting: "End the lockdown."
The Beijing government did not immediately respond to a request for comment on Saturday.
The next few weeks could be the worst in China since the early weeks of the pandemic both for the economy and the healthcare system, Mark Williams of Capital Economics said in note last week, as efforts to contain the outbreak will require additional localised lockdowns in many cities.