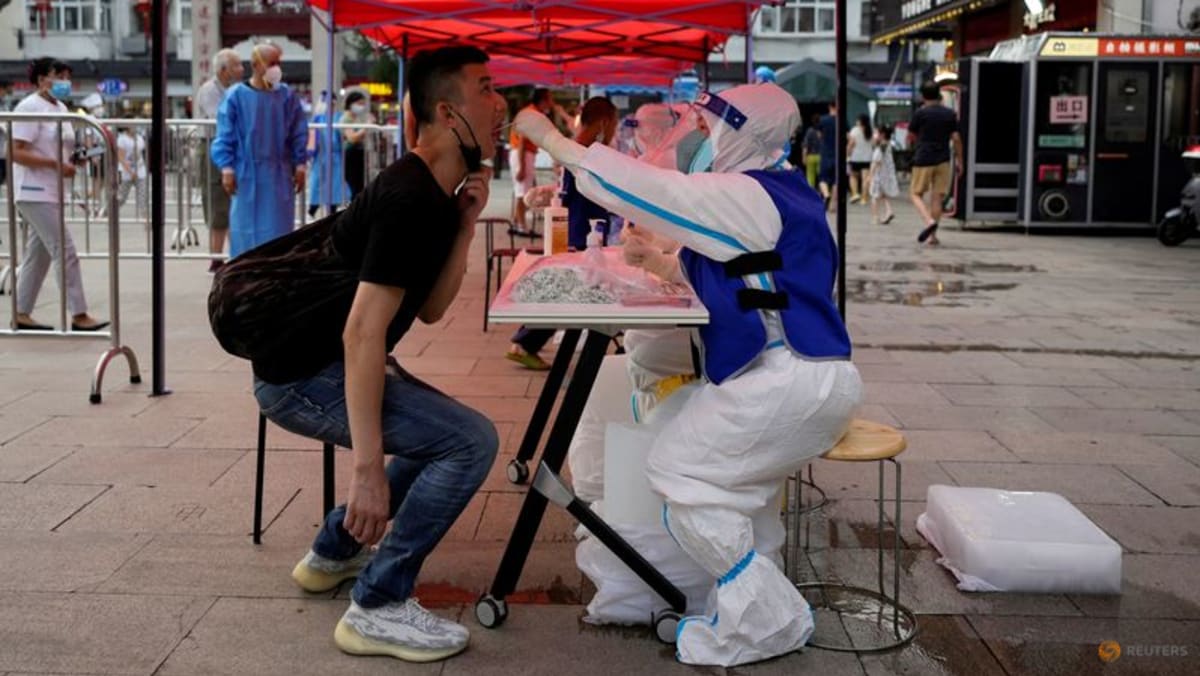 "NO HUMANITY"
Authorities in the southern region of Guangxi said late on Sunday they removed two officials in the city of Beihai from their jobs for acting poorly in their COVID-19 response.
The city of Beihai, with a population of 1.9 million and currently clocking over 500 infections, has launched multiple rounds of mass testing and locked down some areas.
As of Sunday, more than 2,000 tourists were stuck in the city.
In the southern city of Guangzhou, COVID-19 control staffers broke down the locks of apartment doors without residents' consent, stirring an outcry on social media over the weekend.
Authorities in one district in Guangzhou on Monday apologised to residents.
The issue was among the top 10 list of topics trending on China's Twitter-like social media Weibo.
"It's too horrifying, too ridiculous," wrote a Weibo user. "No humanity, no law."
In the northeastern city of Changchun, clear of local infections since mid-May, subway passengers were told to wear N95 masks throughout their rides. Many cities including Beijing only mandate surgical masks.
Jin Dong-yan, a virology professor at the University of Hong Kong, said N95 respirators are able to offer better protection than surgical masks during major outbreaks, but could be of low cost-efficiency in areas of low COVID risk.
"In a city without cases, N95 mask mandate would be painful and inconvenient."