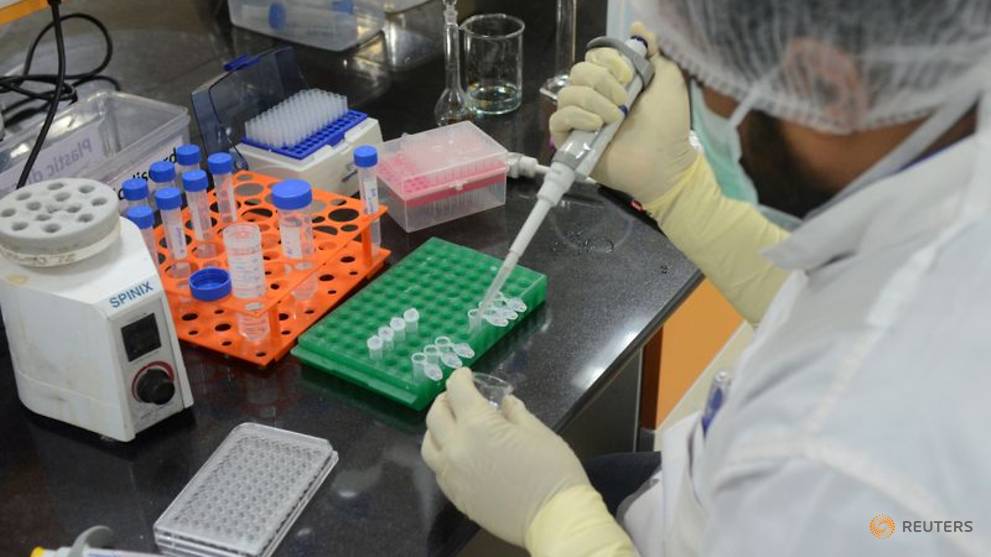 Asia
A research scientist works inside a laboratory of India's Serum Institute, the world's largest maker of vaccines, which is working on vaccines against COVID-19 in Pune, India, on May 18, 2020. (Photo: REUTERS/Euan Rocha)
09 Sep 2020 05:50PM
Bookmark
BENGALURU: Serum Institute of India said on Wednesday (Sep 9) that trials of AstraZeneca's COVID-19 vaccine candidate in the country is ongoing and has not faced any issues.
AstraZeneca said it has paused global trials, including large late-stage trials, of its experimental coronavirus vaccine due to an unexplained illness in a study participant.
Advertisement
Advertisement
READ: India's Serum Institute to get US$150m from Gates Foundation for COVID-19 vaccine
READ: Commentary: Making, distributing COVID-19 vaccine in good time may depend on India's manufacturing might
"We can't comment much on the UK trials," Serum Institute said in a statement, adding "as far as Indian trials are concerned, it is continuing and we have faced no issues at all".
BOOKMARK THIS: Our comprehensive coverage of the coronavirus outbreak and its developments
Advertisement
Advertisement
Download our app or subscribe to our Telegram channel for the latest updates on the coronavirus outbreak: https://cna.asia/telegram
Source: Reuters/dv
Bookmark
Breaking News Alerts
Be among the first to know about COVID-19 updates and other breaking news in Singapore and the world.
Invalid email address
Try Again