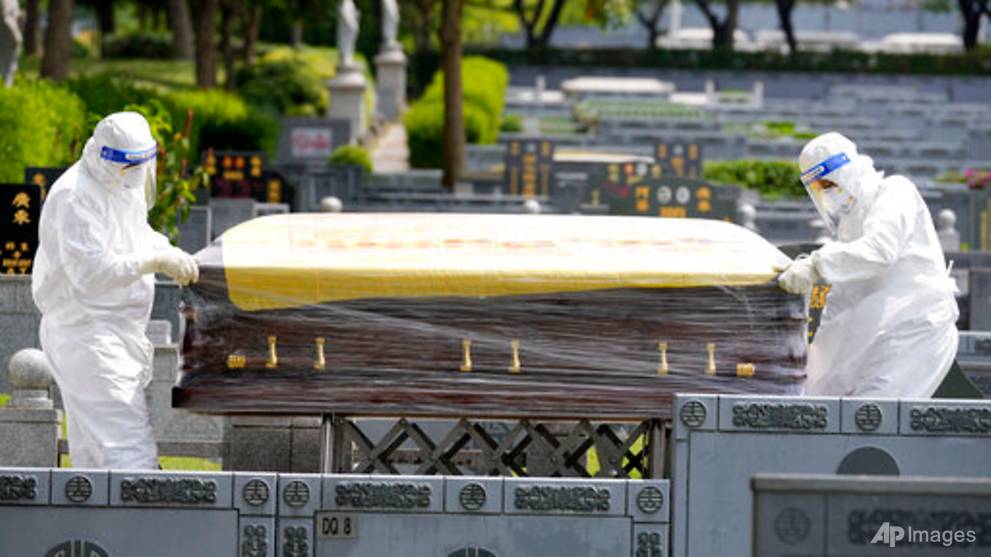 KUALA LUMPUR: Malaysia on Thursday (May 27) reported a record number of new COVID-19 cases for the third straight day, with 7,857 infections.
The Klang Valley area accounted for about 40 per cent of the new cases, with 2,675 cases in Selangor and 561 cases in Kuala Lumpur.
Advertisement
Advertisement
Case numbers have also continued to climb in the northern states. Kelantan reported 754 new cases while Terengganu and Kedah had 282 infections and 441 infections respectively. There were 549 new cases in Johor and 772 infections in Sarawak.
The health ministry said there was an increase in the number of fatalities that were "brought in dead" for the period of May 1 to May 25. These are COVID-19 victims who did not die in a hospital.
A total of 93 "brought in dead" cases were reported for this period, compared to 35 victims in April this year. This is an increase of 165.7 per cent, said the ministry.
READ: Johor sultan urges Malaysia government to consider full lockdown if COVID-19 cases continue to rise
Advertisement
Advertisement
READ: Malaysia's daily COVID-19 cases may breach 8,000 in June if regulations are not followed: Health ministry

A graph showing the number of "brought in dead" COVID-19 cases in Malaysia from May 1 to May 25, 2021. (Image: Twitter/KKMalaysia)
Further information on the new cases will be provided on Thursday evening.
The health ministry also provided an update on cases that were detected two weeks after the Hari Raya Puasa celebrations.
Advertisement
Twelve community clusters in seven states were detected. A total of 2,541 people were tested, with 470 confirmed to have COVID-19, the health ministry said in a tweet.
Of these cases, there was one fatality in Selangor.
READ: Little wonder why Malaysians are angry over celebrity Neelofa's repeated COVID-19 breaches

READ: 'Increasingly challenging' situation at Selangor quarantine centre due to growing admissions: Health department

Health workers wearing personal protective equipment sanitise during the funeral of a COVID-19 victim at Nirvana memorial in Semenyih, Malaysia, on May 26, 2021. (Photo: AP/Vincent Thian)
The health ministry added that the majority of current COVID-19 patients are those in the younger age group of 20 to 40. Most of these cases are "sporadic", with no clear source of infection.
The daily number of new COVID-19 cases in Malaysia has steadily increased since the end of January, and breached the 6,000-mark for the first time on May 19.
As of Thursday, Malaysia has reported a total of 541,224 COVID-19 infections.
BOOKMARK THIS: Our comprehensive coverage of the COVID-19 pandemic and its developments
Download our app or subscribe to our Telegram channel for the latest updates on the coronavirus outbreak: https://cna.asia/telegram