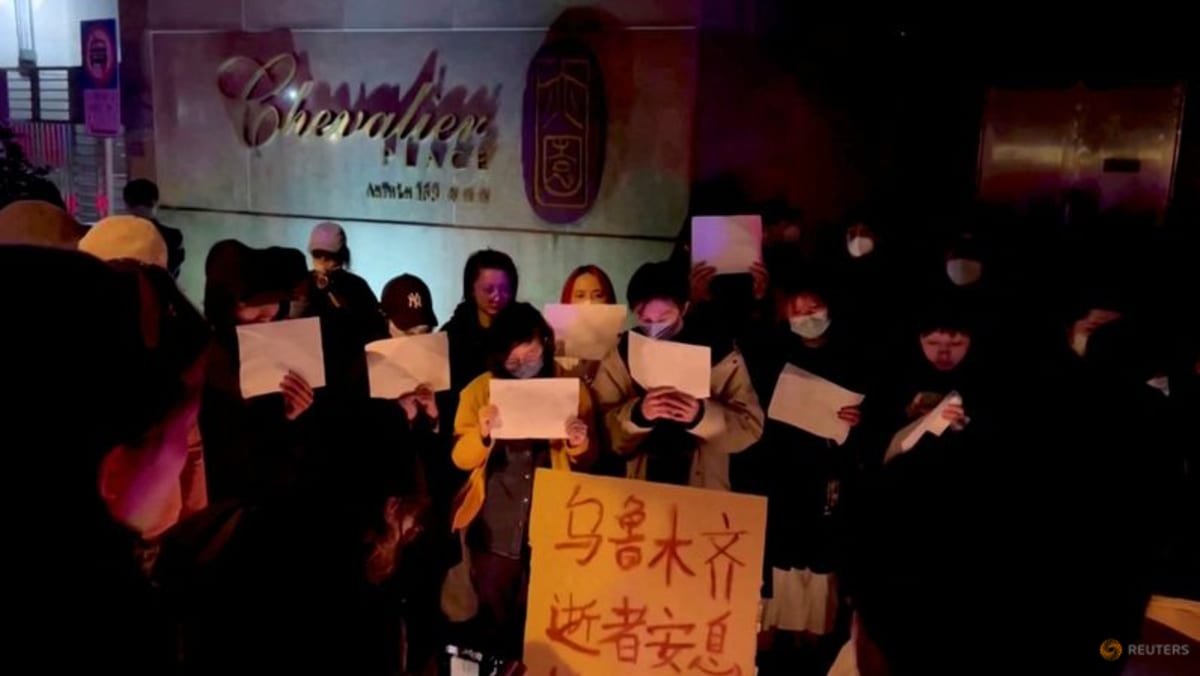 Frustration is boiling just over a month after Xi secured a third term at the helm of China's Communist Party.
"This will put serious pressure on the party to respond. There is a good chance that one response will be repression, and they will arrest and prosecute some protesters," said Dan Mattingly, assistant professor of political science at Yale University.
Still, he said, the unrest is far from that seen in 1989, when protests culminated in the bloody crackdown in Tiananmen Square. He added that as long as Xi had China's elite and the army on his side, he would not face any meaningful risk to his hold on power.
This weekend, Xinjiang Communist Party Secretary Ma Xingrui called for the region to step up security maintenance and curb the "illegal violent rejection of COVID-prevention measures".
Xinjiang officials have also said public transport services will gradually resume from Monday in Urumqi.
"WE DON'T WANT HEALTH CODES"
Other cities that have seen public dissent include Lanzhou in the northwest where residents on Saturday upturned COVID-19 staff tents and smashed testing booths, posts on social media showed. Protesters said they were put under lockdown even though no one had tested positive.
Candlelight vigils for the Urumqi victims took place at universities in cities such as Nanjing and Beijing.
Videos from Shanghai showed crowds facing police and chanting "Serve the people", "We want freedom", and "We don't want health codes", a reference to the mobile phone apps that must be scanned for entry into public places across China.
The Shanghai government did not immediately respond to a request for comment on Sunday.
The city's 25 million people were put under lockdown for two months earlier this year, provoking anger and protests.
Chinese authorities have since then sought to be more targeted in their COVID-19 curbs, an effort that has been challenged by the surge in infections as the country faces its first winter with the highly transmissible Omicron variant.
In Beijing on Saturday, some residents under lockdown were able to successfully confront and pressure local officials into lifting curbs ahead of schedule.
One video shared with Reuters showed Beijing residents marching in an unidentifiable part of the capital on Saturday, shouting "End the lockdown!"
The Beijing government did not immediately respond to a request for comment.