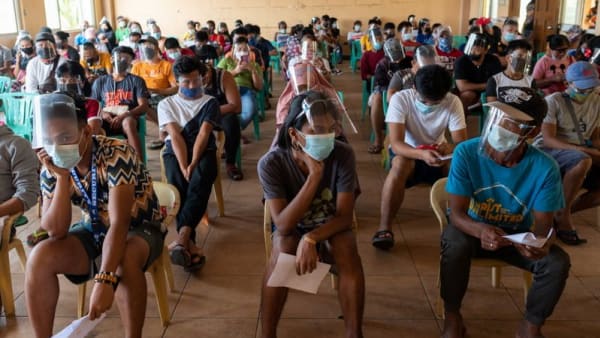 With more than 1.71 million infections and 29,838 deaths, the Philippines has the second-highest COVID-19 cases and fatalities in Southeast Asia, next to Indonesia.
The Manila capital region, an urban sprawl of 16 cities that is home to more than 13 million people, remains under a strict lockdown to contain the spread of the Delta variant.
Only around 11 per cent of the country's 110 million people are fully immunised. Nearly a quarter of the country's 1,291 hospitals are at the critical risk level – with occupancy rates at or above 85 per cent – government data showed.
Small hospitals near the capital region are getting overwhelmed by surging cases.
A 50-bed public hospital in Binan city south of the capital is trying to treat 100 to 200 patients, most of them in corridors and tents separated by curtains in the parking lot, Dr. Melbril Alonte, its medical director, told DZMM radio
"The sad truth is patients continue to increase and there are no signs of it easing," Alonte said, adding that the facility's nurses and doctors are already getting sick from exhaustion.