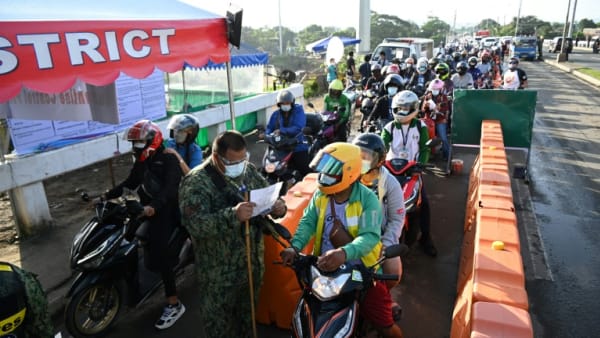 The Philippines has detected more than 330 Delta cases in recent weeks and there are fears the strain could tear through the nation as it has in neighbouring countries.
Successive lockdowns and other restrictions, including a ban on children going outdoors, have shattered the economy and left millions jobless.
There are concerns the new lockdown will deepen the misery, with government assistance limited to 4,000 pesos (US$80) per household.
Only essential businesses and workers can operate for the next two weeks. Outdoor exercise is allowed, but an eight-hour nighttime curfew is in place.
"I hope the government will be able to give aid so it can help cover our expenses," fish vendor Junrel Bihag told AFP, describing life during the pandemic as "really difficult".
Fears that unvaccinated people would not be allowed outside or receive government help during lockdown sent thousands flocking to vaccination sites on Thursday, forcing one location to close.