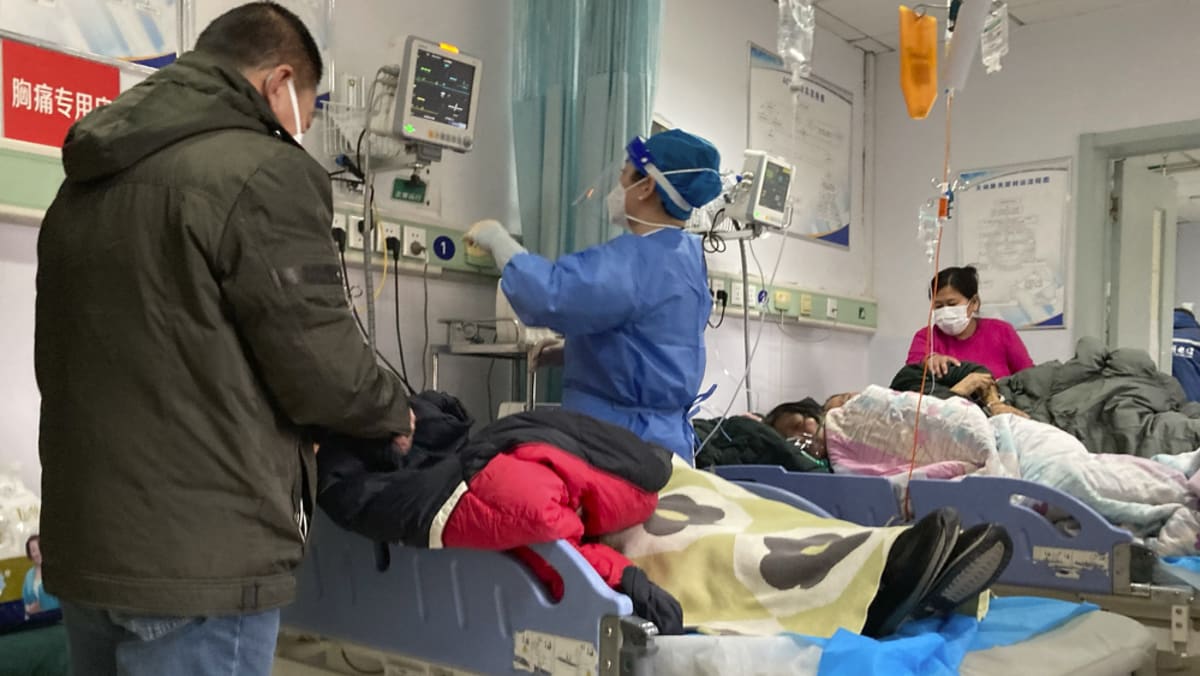 BEIJING: Chinese health officials said Wednesday (Jan 11) it was "not necessary" to dwell on the exact number of COVID-19 deaths in the country, days after the World Health Organization (WHO) criticised authorities' accounting of a surge in cases there.
China abruptly dropped its "zero-COVID" approach last month after three years of enforcing some of the harshest anti-pandemic restrictions in the world, unleashing a wave of infections that has packed hospitals and overwhelmed crematoriums.
However, official figures have borne little resemblance to the situation on the ground and Beijing came under fire in December for drastically narrowing its definition of a COVID-19 fatality.
"I don't think it is necessary to look into the cause of death for every case at present. The key task during the pandemic should be treatment," epidemiologist Liang Wannian, head of a government-appointed expert panel, said during a news conference Wednesday.
"If consensus can be reached globally, it would be the best," he said of the definition of COVID-19 deaths. "If consensus cannot be reached, each country will classify it according to its own situation."
Wang Guiqiang, head of the infectious disease department at Peking University First Hospital, suggested at the same news conference China could determine the number of COVID-19 deaths after the fact by looking at the overall excess mortality rate.