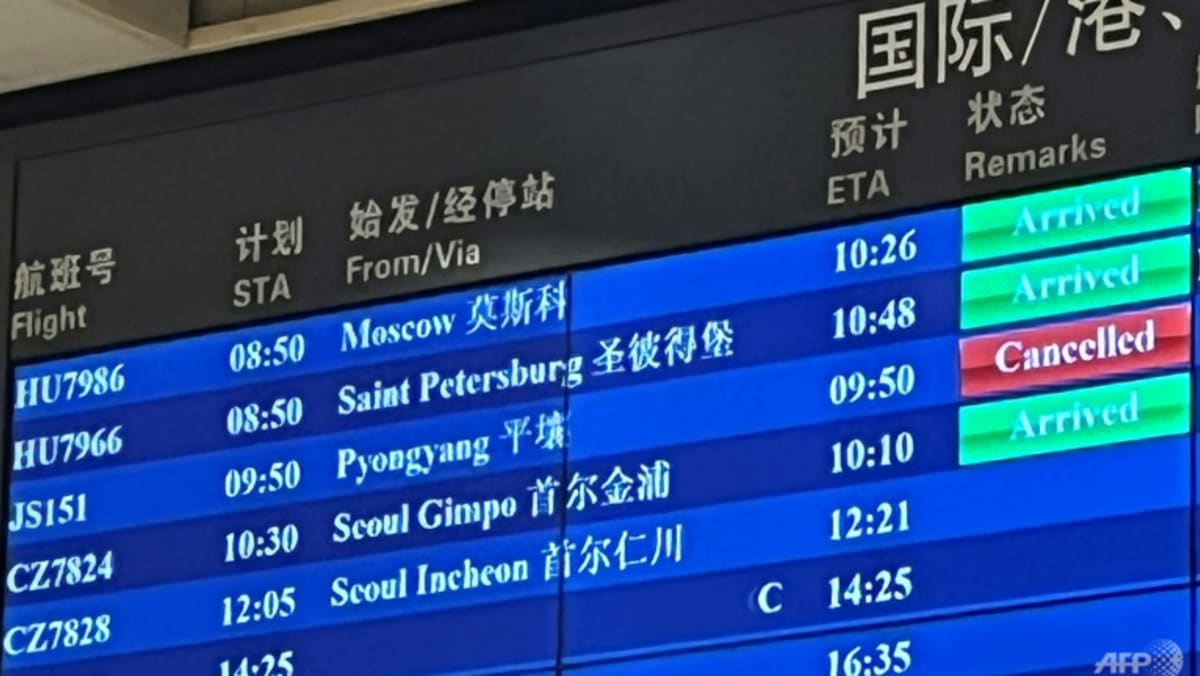 BEIJING: North Korea's national airline was set to make its first commercial flight in over three years on Monday (Aug 21), only for it to be abruptly cancelled at the last minute.
North Korea has been largely closed off from the outside world since early 2020 when it shut its borders in response to the COVID-19 pandemic.
Journalists gathered on Monday at Beijing's Capital International Airport to await Air Koryo flight JS151 from Pyongyang, due to arrive at 9.50am.
But almost two hours after its scheduled arrival, a signboard in the terminal unexpectedly signalled it had been cancelled, prompting groans of disappointment from media waiting to see some of the isolated North's first international travellers in years.
Beijing airport customer service told AFP that Air Koryo had not given a reason for the cancellation.
AFP was unable to contact Air Koryo's Beijing office on Monday, and a journalist who visited the state-owned airline's outpost in the Chinese capital found the glass doors locked and bolted.
But the office seemed well-maintained, and a worker on the same floor said airline staff did occasionally show up, though none had appeared that morning.
A person with knowledge of Air Koryo's China operations told AFP they were not aware of any scheduled flights between Pyongyang and Beijing.
The person, who requested anonymity as they were not authorised to speak to the media, added that the company had not received notice from the North Korean government to restart flights to China.
"The information that you have is mistaken. Flights have not resumed," they said.