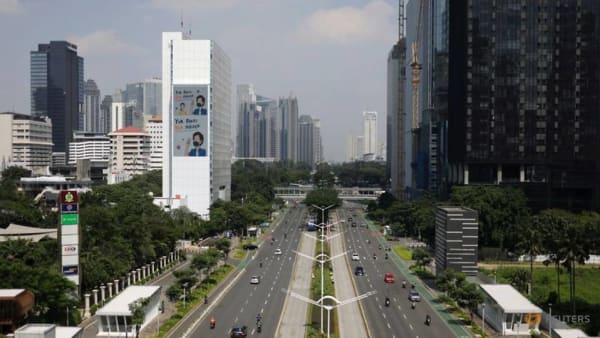 The Jakarta Manpower Agency said that they have taken action against more than 1,000 companies for violating the PPKM regulation since the policy was enacted last month.
Several workers interviewed by CNA said their offices have been running at full capacity during the PPKM, adding that the various checkpoints and restrictions in place only meant that they had to travel via back roads and alleyways to get to work.
Experts have expressed concern over this phenomenon and have urged stricter enforcement of the PPKM regulation.
"The pandemic will never be over if people's mobility and interaction in workplaces remains high," epidemiologist Windhu Purnomo told CNA.
"MY BOSSES ARE TAKING COVID-19 LIGHTLY"
Aldi works in a technology company, which falls under the essential sector. At the beginning, his employer agreed to follow the PPKM rule by having half of its workforce work from home.
"As a marketing executive, I don't really need to come to the office. I feel that our productivity remained the same whether we are working from the office or from home. But one advantage to working from home is that we feel a lot safer and we don't have to worry about the chance of contracting (COVID-19) at work or on our way to work," he said.
Subsequently, the company reversed its decision and said all employees must return to work in the office starting Jul 26.
"I feel that my bosses are taking COVID-19 lightly. One of our bosses contracted COVID-19 last year but he recovered quickly. Since then, the company has been using his experience as an example. They told us: 'see, COVID-19 is not all that bad. Stop worrying about returning to the office'," he said.
He claimed that there are virtually no health protocols and safe distancing measures being implemented.
"Whenever an employee tested positive, all they did was spray some disinfectant fluid at our desks for a few minutes and tell everyone to get back to work once they are done," he said.
"The company doesn't even make the effort to perform contact tracing. If we worry about getting infected, we had to get ourselves tested out of our own pocket and the company wouldn't reimburse us."