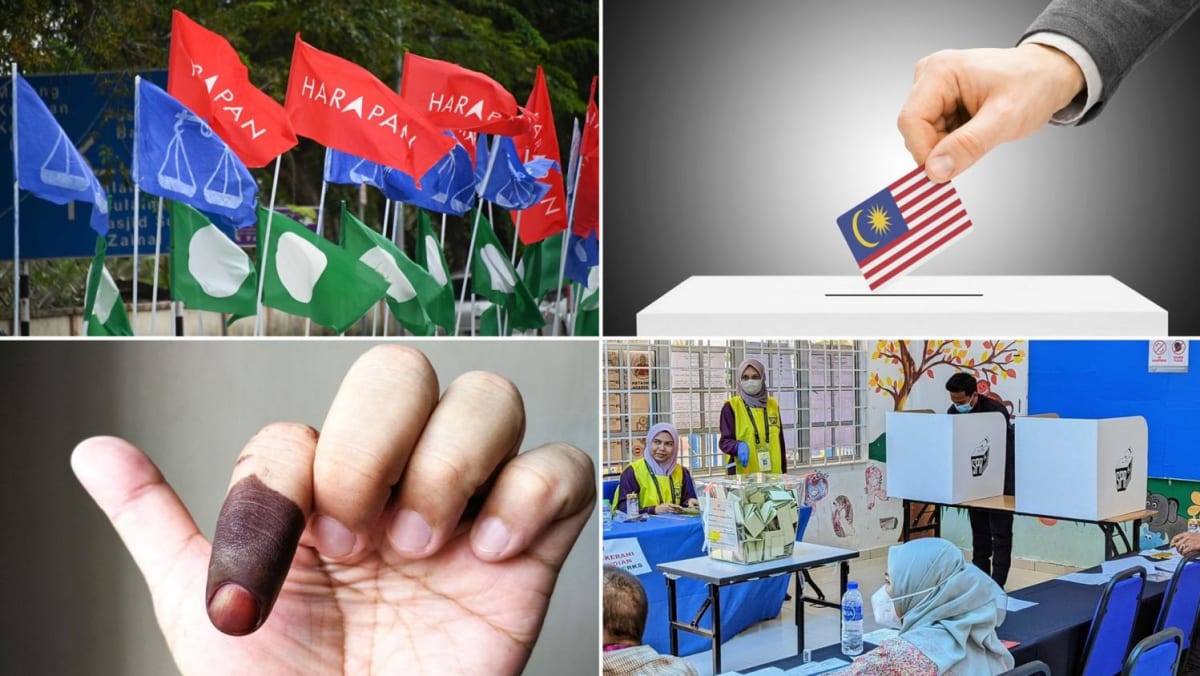 Malaysia goes to the polls on Saturday (Nov 19) in what is expected to be a closely fought race amid political fault lines, concerns about the economy as well as worries about monsoon floods. 
Leading the charge for the Barisan Nasional (BN) coalition is incumbent Prime Minister Ismail Sabri Yaakob who will tussle for the top job with Pakatan Harapan (PH) chairman and long-time opposition leader Anwar Ibrahim, as well as former leader and Perikatan Nasional (PN) chairman Muhyiddin Yassin.
And for the first time, a new generation of young voters aged 18 to 20 will also take to the ballot box. 
Amid preparations for the country's landmark 15th general election, there has been plenty of talk about dos and don'ts at polling stations, with some advice based on facts and other recommendations based on old rumours.
Here is what voters need to know on election day:
BRING PROOF OF IDENTITY
Accepted forms of identification for voters in Malaysia are identification cards, passports, driving licences and temporary identification documents.
"Don't panic because other documents other than identity cards can be used during voting, the Election Commission of Malaysia (SPR) said on Wednesday, urging voters to not panic. 
If a voter has lost their identification card, they can obtain a lost identification card report receipt and use that as their proof of identity.