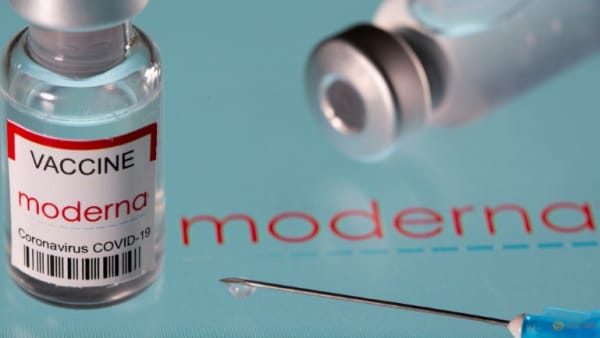 Takeda said on Monday that the investigation is ongoing.
The affected vaccines in Gunma are from a Moderna lot that is different from those whose use has already been suspended, the Gunma official said.
Vaccines from the same lot have been administered to 4,575 people in Gunma, but the prefecture has heard no reports of ill health, the official said.
The contamination "is a serious problem" and there is need to investigate, but given rising COVID-19 cases, Moderna vaccinations should "continue with appropriate precautions", said Nicholas Rennick, an Australian doctor practicing at the NTT Medical Centre in Tokyo.
Severe COVID-19 cases are at record levels in Japan, leaving many people to recuperate at home amid a shortage of critical care beds. Only 44 per cent of its population has been fully vaccinated, lagging vaccination rates of several developed countries.
Japan is looking into the possibility of mixing shots of AstraZeneca's vaccine with those developed by other drugmakers to speed up vaccination.
"We've got thousands of Delta variant patients around Japan as we speak, spreading the virus, and so many of the population remain unvaccinated and unprotected," Rennick said.
"We have to look at the bigger picture."