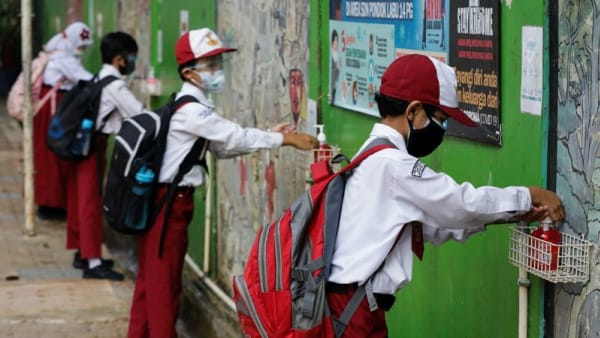 Zhafira Tsamara Ufaira Azza, 6, was excited to be back at school, where students will rotate with one day per week in class and the rest online at home.
"I got to meet my friends and teachers," she said.
Mother Endang Sugiarti, 35, said she was still worried about the Delta variant.
"But for my daughter's progress and education, I dared to try it first," she said.
Education Minister Nadiem Makarim last week called for school reopening to be accelerated to try to recover lost ground.
"There's a decrease in study targets, lots of children quit school, especially girls in some regions," he said.
"There's a learning loss with permanent impacts."