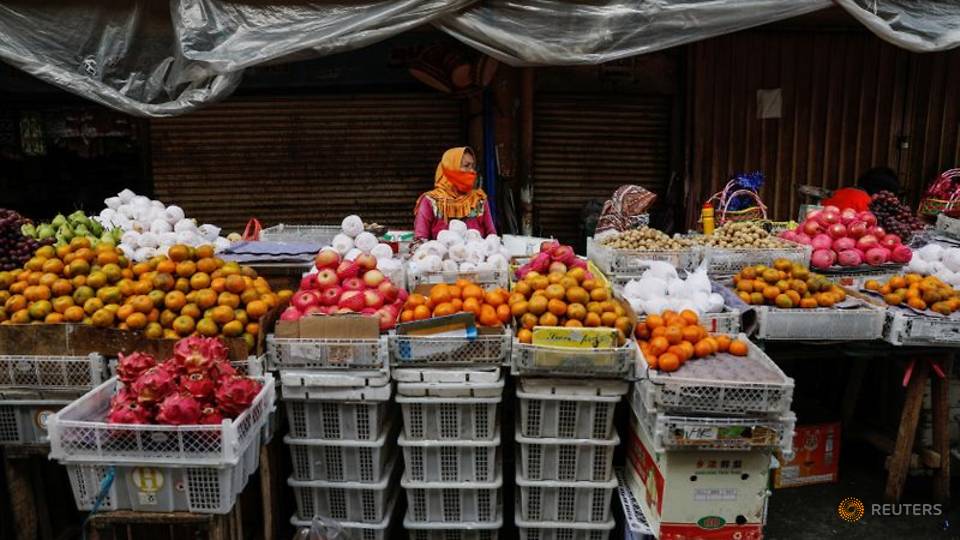 JAKARTA: Indonesia's economy grew 7.07 per cent in the April to June period compared to last year, said the head of the country's statistics agency on Thursday (Aug 5).
This figure is the highest since COVID-19 struck and marks the country's exit from a recession.
Southeast Asia's biggest economy fell into a recession not seen in more than two decades last year with an annual contraction of 2.07 per cent as COVID-19 curtailed people's movements and business operations.
The second quarter figure compares favourably to the January to March period, where GDP contracted by around 0.7 per cent year-on-year.
The growth in the April to June period was driven by a growth in domestic consumption and export, said head of the statistics agency Margo Yuwono.
"The increase in community mobility in the second quarter of 2021 drove the growth of household consumption expenditure by 5.93 per cent," said Mr Yuwono. 
The higher export is a result of higher demand from Indonesia's export partners, while mobility was high as Indonesia' caseload decreased during the period, he added. 
"In the second quarter of 2021, the export value of Indonesian commodities experienced an impressive increase of 55.89 per cent. The increase in exports occurred in agricultural commodities, processing industries, and mining," said Mr Yuwono.
He noted that Indonesia's export partners such as the United States, China and Singapore grew 12.2 per cent, 7.9 per cent and 14.3 per cent year-on-year in the second quarter of this year.
On a quarterly basis, Indonesia's economy grew 3.31 per cent compared to -0.92 per cent in the first quarter this year.
The Thursday announcement came after Indonesia lost its upper-middle-income nation status last month, just a year after it was classified as one.