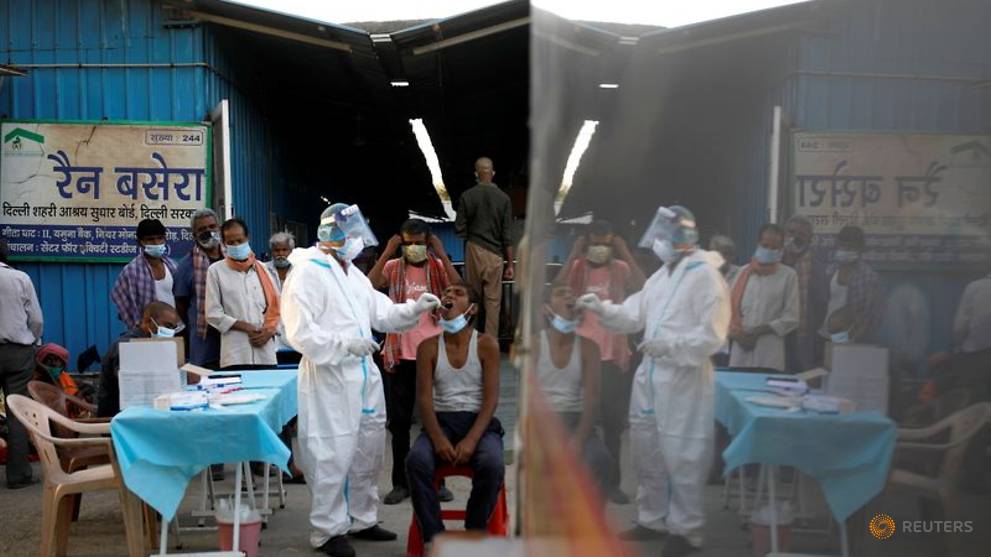 Asia
FILE PHOTO: A healthcare worker collects a coronavirus disease (COVID-19) test swab sample from a man as others watch, at a temporary shelter for the homeless in New Delhi, India, March 31, 2021. REUTERS/Adnan Abidi
05 Jun 2021 01:25PM
Bookmark
NEW DELHI: India reported on Saturday (Jun 5) 120,529 new coronavirus infections over the last 24 hours, while deaths rose by 3,380.
The tally of infections stood at al 28.69 million and the death toll at 344,082, data from the federal health ministry showed.
Advertisement
Advertisement
READ: In rural India, fear of testing and vaccines hampers COVID-19 fight
BOOKMARK THIS: Our comprehensive coverage of the COVID-19 pandemic and its developments
Download our app or subscribe to our Telegram channel for the latest updates on the coronavirus outbreak: https://cna.asia/telegram
Advertisement
Advertisement
Source: Reuters
Bookmark
Advertisement
Advertisement
Get CNA's Evening Brief newsletter
Stay on top of major news and announcements made through the workday.
Invalid email address
Try Again