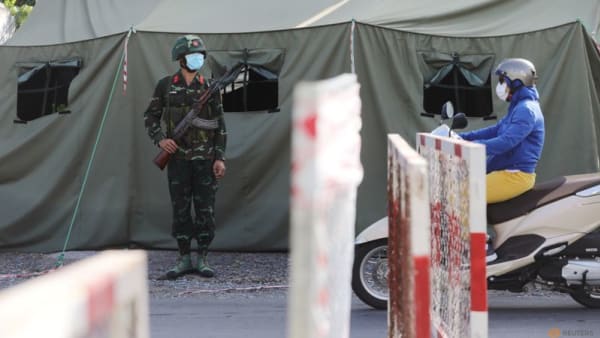 HANOI: Vietnam's coronavirus epicentre Ho Chi Minh City, which has kept residents confined at home under lockdown, is considering reopening economic activity from Sep 15, shifting from a "zero COVID-19" strategy to a policy of living with the virus.
The city of nine million people is targeting a phased reopening and the full vaccination of its citizens by the end of this year, according to the draft seen by Reuters, which has yet to be endorsed.
Ho Chi Minh City last month deployed troops to enforce its lockdown and prohibited residents from leaving their homes to slow a spiralling rate of deaths. Just 3 per cent of Vietnam's 98 million population has been fully vaccinated.
Vietnam's biggest city, a business hub flanked by industrialised provinces, aims to "promote economic recovery … and move towards living with COVID-19", the draft proposal said.
The reopening would be gradual, and low-interest loans and tax cuts would be offered to affected firms, it said.
Ho Chi Minh City alone has recorded 241,110 coronavirus infections and 9,974 deaths, representing half of the country's cases and 80 per cent of its fatalities.