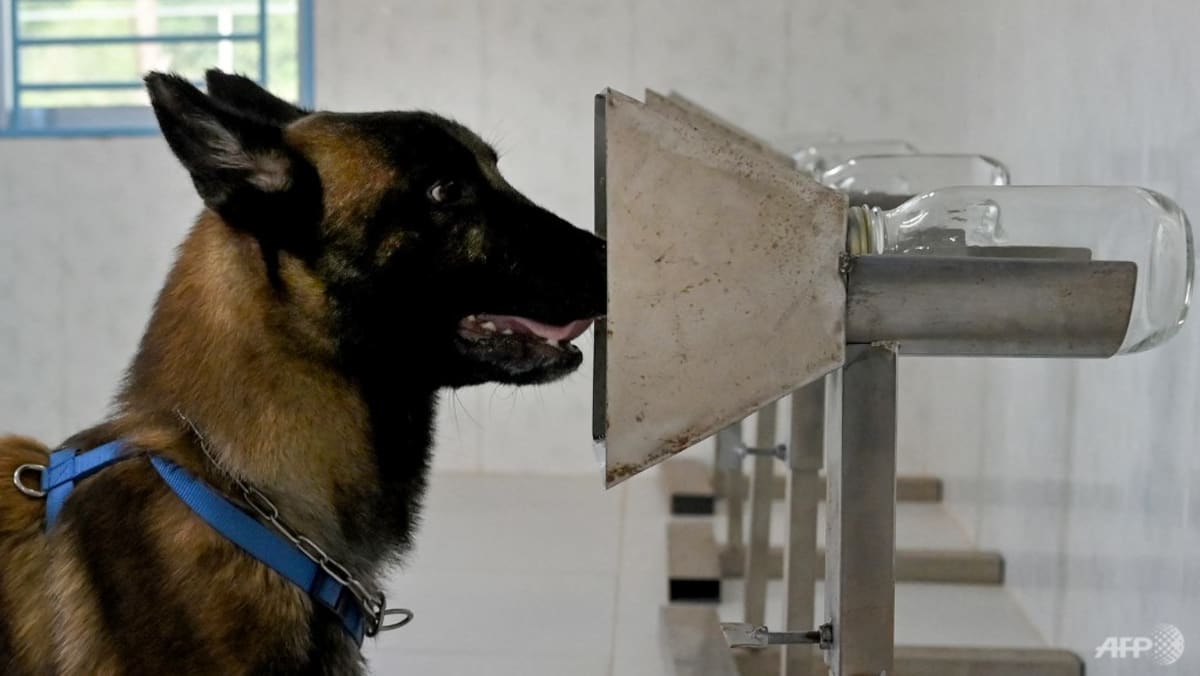 CMAC staff said the budding virus-hunters have a few months left in their training regime.
Nearly three decades of civil war and US bombing starting in the 1960s left Cambodia one of the most heavily bombed and mined countries in the world.
The kingdom has vowed to clear all mines and unexploded ordnance by 2025, with several organisations working with veteran deminers, sniffer dogs and even rats to reach the goal.
Other countries deploying dogs in the fight against COVID-19 include Ecuador and Italy, where there is a programme in a Rome hospital for training canines to detect the virus in human sweat.
Cambodia largely avoided a mass outbreak during the pandemic last year, but cases surged from the 20,000 mark in May to a total of 110,000 cases in late September and more than 2,200 deaths.