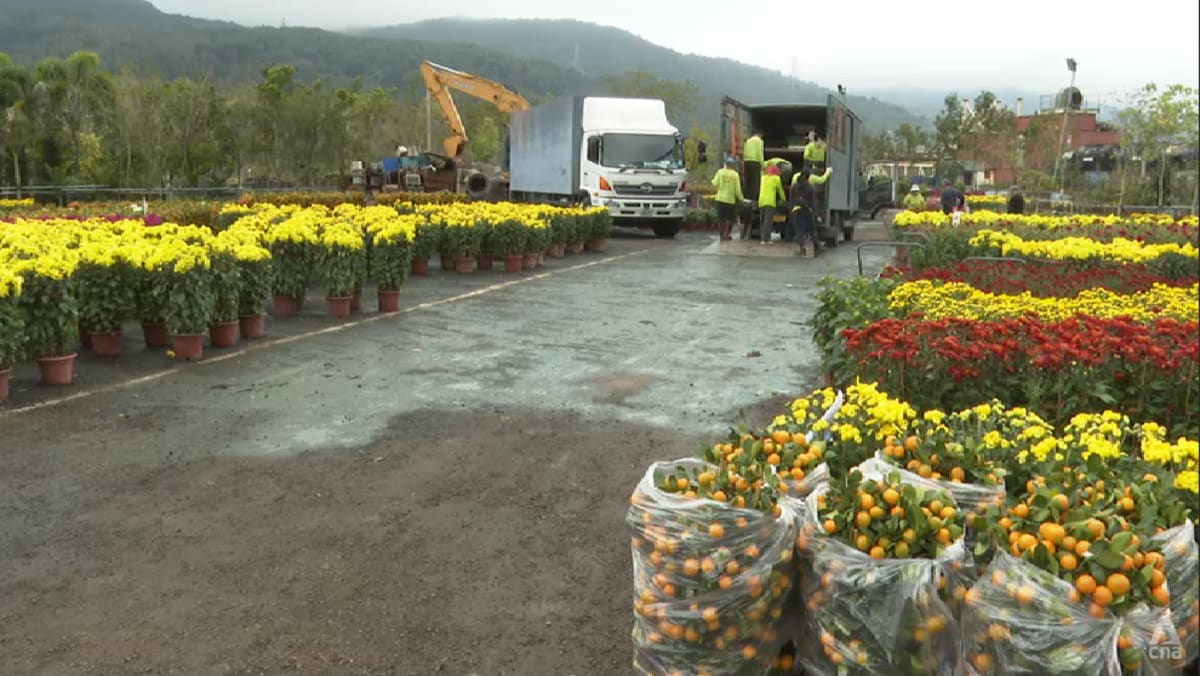 Transportation costs have been driven up by three-fold to about US$13,000 compared to pre-pandemic years.
With China's reopening, Mr Lam is hopeful that things will look up in the new year.
REOPENING IN TIME FOR NEW YEAR
China's reopening after nearly three years of closure is not just good news for flower businesses. The move earlier in January was accompanied by drastic reduction of pandemic curbs that made it possible for families to be reunited in different cities for Chinese New Year.
Tens of millions of Chinese citizens travelled across the country to visit family and friends, many for the first time since the pandemic began.
"I've been in mainland China completely for three years because of COVID-19 pandemic. We are quite excited that we have the opportunity to take our child back home to Hong Kong to meet our relatives," said a resident travelling from Shanghai to Hong Kong.
A mother arriving with her son at Hong Kong's West Kowloon Railway Station, where high speed trains operate to the mainland, said they were unable to travel earlier due to pandemic restrictions. With quarantine mandates lifted, the pair made their way to the city in time for the festive period.
"We definitely missed home, but my son was studying in China so we didn't have a choice but to remain. If we kept travelling, it might affect his studies," she said.
"My grandparents and father are all in Hong Kong, and I haven't seen them in a long time so I really miss them," her son added.