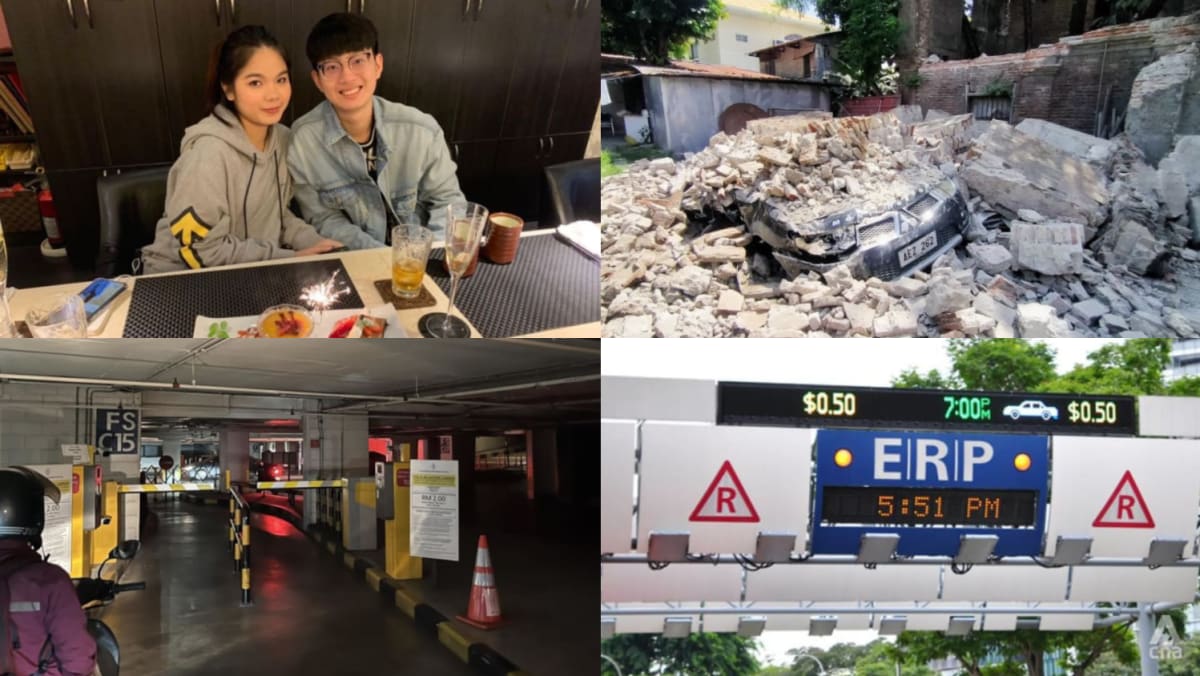 Let's get you caught up on the day's top stories.
Before they went on the run, Pi Jiapeng and Siriwipa Pansuk were friends with some of their customers, inviting them to their home and having expensive meals together. 
Two of their victims, a husband and wife pair, told CNA how they had been sceptical of Tradenation at first, but eventually struck up a friendship – only to notice several red flags even as they bought more watches. 
The powerful, shallow quake struck the island of Luzon, damaging buildings in the northern Abra province and causing landslides.
Among the dead was a 25-year-old man killed by falling debris, officials said.
The quake hit close to the Marcos family's political stronghold of Abra.
It was also felt in Manila, where several buildings were evacuated. 
Residents in Malaysia's Klang Valley saw power outages in their homes and offices shortly before 1pm.
Around 10 per cent of the electricity supply in the peninsula was disrupted.
The outage affected capital Kuala Lumpur, including the main terminal of Kuala Lumpur International Airport (KLIA).
Besides the Klang Valley, other areas in Penang, Pahang and Johor were also affected.
One Selangor resident said it was almost two hours before the supply was restored.
Two new studies in the journal Science claim to have tipped the balance in the debate about the origins of the coronavirus.
An animal market in China's Wuhan really was the epicentre of the COVID-19 pandemic, researchers say.
A co-author of the papers had previously called on the scientific community to be more open to the idea that the virus was the result of a lab leak.
But he told reporters the findings moved him "to the point where now I also think it's just not plausible that this virus was introduced any other way than through the wildlife trade at the Wuhan market". 
The papers have now been vetted by scientific peer review. 
Electronic road pricing (ERP) rates at four expressway locations will go up by S$1 from Aug 1, the Land Transport Authority said.
With the further easing of COVID-19 restrictions from Apr 26, traffic has built up at various stretches of expressways, it said.
The last time ERP rates were raised was in May and June, at seven expressway locations.