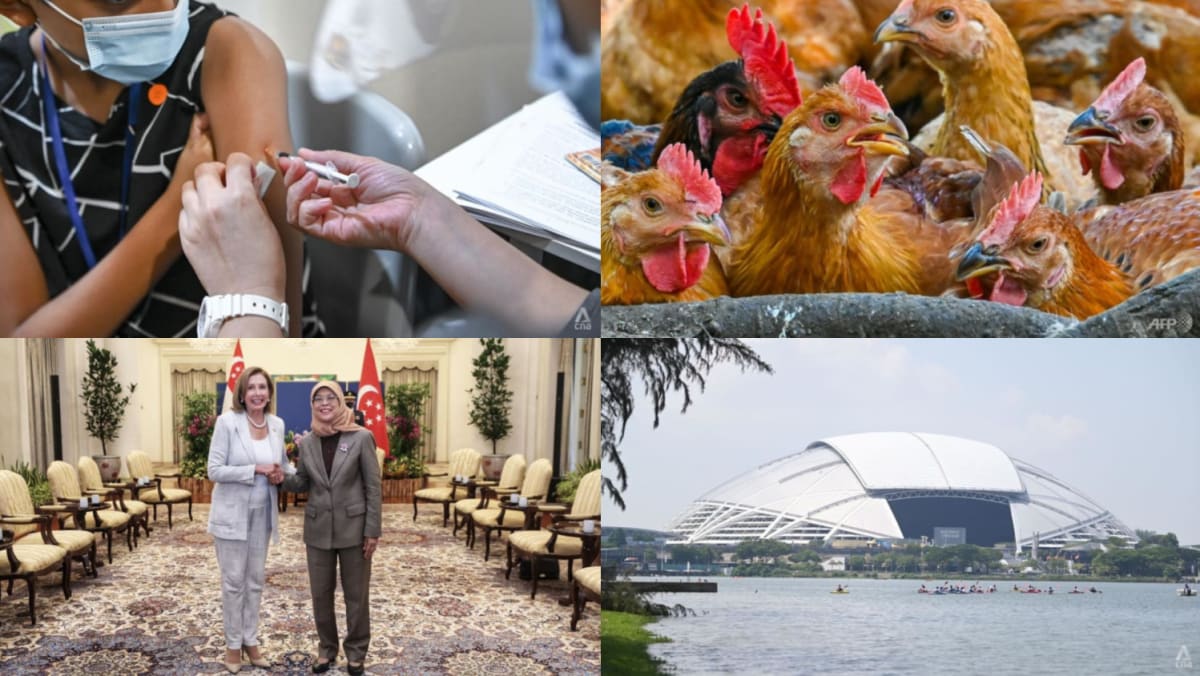 Let's get you caught up on the day's top stories.
On record, there are about 1.7 million reported COVID-19 cases in Singapore, which is about 30 per cent of the population.
The Health Ministry also monitors blood samples from routine polyclinic cases and other healthy volunteers for signs of previous infection.
From these samples, an estimated 60 per cent of local residents are likely to have had COVID-19, Health Minister Ong Ye Kung said.
But this does not mean Singapore has attained "herd immunity" from the virus, Mr Ong said.
He added that while Singapore's reinfection rate during the current wave has been low, this is likely to increase as protection of vaccines and prior infections wanes. The way the ministry reports the number of cases will change to reflect this.
The Ministry of Health plans to roll out vaccination booster doses for children aged five to 11, as a third dose for them may be necessary "to keep protection levels high", Senior Minister of State for Health Janil Puthucheary said.
Children under the age of five remain "more vulnerable to COVID-19 infection and have higher rates of severe outcomes" – but this is similar to other respiratory diseases, he said. 
Malaysia is now able to produce 106 per cent of its chicken needs, says Agriculture and Food Industries Minister Ronald Kiandee.
Mr Kiandee also told parliament that Malaysia can now export chickens to other countries.
The government had earlier banned the export of up to 3.6 million chickens from Jun 1.
Speaker of the US House of Representatives Nancy Pelosi met Singapore President Halimah Yacob. Ms Pelosi is on a two-day visit to Singapore as part of her Asian tour.
The delegation also met Prime Minister Lee Hsien Loong, Deputy Prime Minister Lawrence Wong and other Singapore leaders.
The quality and volume of the Sports Hub's calendar of events and programming fell short of what had been envisaged, Minister for Culture, Community, Youth and Sports Edwin Tong said. 
Mr Tong said that while the current arrangement achieves "world-class sporting infrastructure", it has not done enough to promote sufficient "community vibrancy" in and around the Sports Hub. 
The full cost of terminating the public-private partnership (PPP) for the Sports Hub is projected to be S$2.3 billion, Mr Tong said – comparable to what the Singapore Government would have paid if it had continued with the partnership.