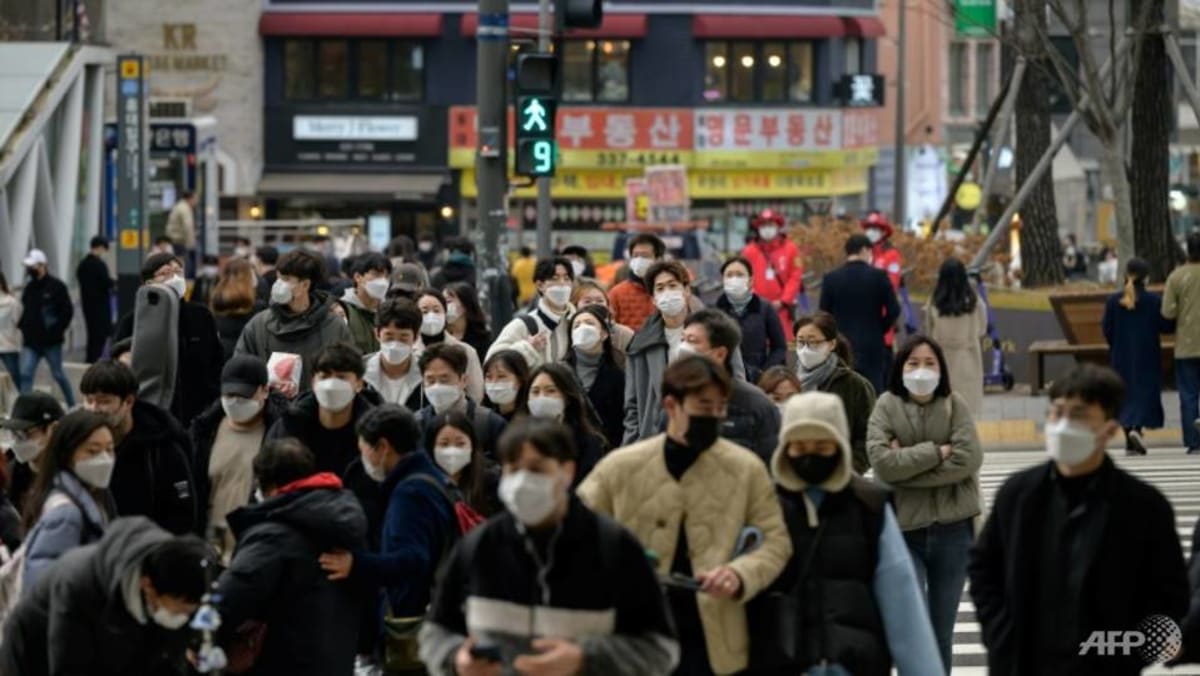 One survey conducted by Seoul National University revealed that 79 per cent of the participants do not trust "other people" to behave according to government directives.
This spirit of distrust was similarly captured by the #failure-of-social-distancing hashtag on Twitter, a popularised catalogue of criticisms about others' complacency towards government restrictions.
HIGHER WEALTH INEQUALITY CONTRIBUTES TO WIDENING SOCIAL DIVIDE
Increasing wealth inequality during the pandemic also further deepened the social divide. In January, almost 1 million jobs were shed amidst the backdrop of booming export industries.
Temporary workers suffered the biggest blow: among the 982,000 jobs lost, 898,000 (91 per cent) were in the service industry. At the same time, stock prices skyrocketed, and home prices in Seoul increased by 22 per cent in 2020.
Inequality rose and poverty increased by over 6 per cent. Although economic dualism, the government's failure to stabilise property markets and the chaebol structure predate COVID-19, it has rendered these structural inequalities more acute.
There are lessons from South Korea's mixed outcomes with COVID-19 — despite a competent health response, the pandemic has exposed deep social fragilities and worsened inequalities.
The country may already have recovered 80 per cent of the jobs lost during the pandemic, but major socio-economic reforms may be needed to ensure a truly sustainable and inclusive recovery.
Yoo-jung Lee is an MA candidate in East Asian Studies at Stanford University and a UBC Political Science graduate.
Yves Tiberghien is Professor of Political Science, the Konwakai Chair in Japanese Research and Director Emeritus of the Institute of Asian Research at the University of British Columbia. He is the author of the just released 'The East Asian Paradox' (Cambridge University Press 2021).
This commentary first appeared in East Asia Forum.