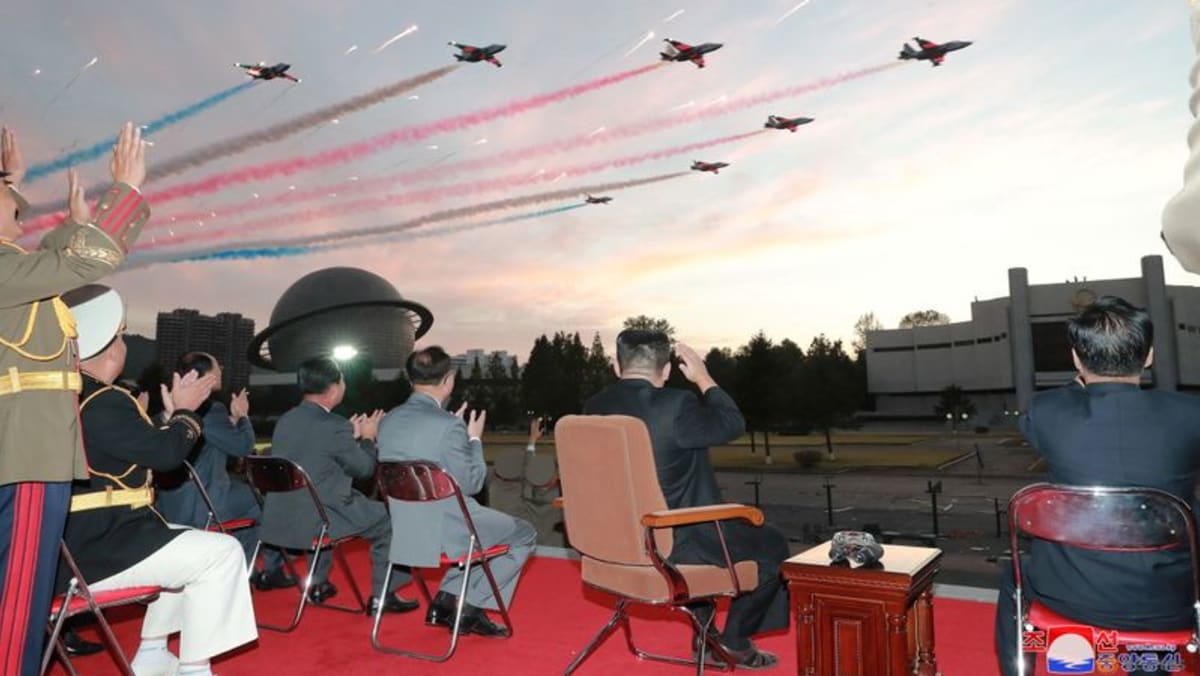 This stepping back from important events continued throughout 2021. In September, North Korea marked the 73rd anniversary of the founding of the country with a notably muted celebration compared to normal.
Goose-stepping soldiers replaced their traditional military attire with hazmat suits and there were no lengthy displays of ballistic missiles.
The fear and uncertainty surrounding the pandemic, and its threat to power, has dictated domestic policy to emphasise promoting national unity rather than displaying military prowess.
NO RUSH FOR VACCINES
Yet alongside this fear and uncertainty, there have also been signs that North Korea is confident in its ability to keep the virus at bay.
In late summer, the public ministry rejected 3 million doses of China's Sinovac vaccine allocated to North Korea through the COVAX vaccine-sharing programme. North Korea instead offered these to countries with low vaccine supplies and surging cases.
Although a spokesperson for the United Nations has confirmed recently that Pyongyang will continue to communicate with COVAX to receive vaccines in the coming months, it's important to note that this was not an isolated decision. In July, North Korea rejected a shipment of the AstraZeneca vaccine too.
According to the Institute for National Security Strategy, a think tank affiliated with South Korea's intelligence agency, this was due to concerns over the blood clot risk associated with the vaccine, while some experts have suggested the Sinovac vaccine was given away because of concerns over its effectiveness.
If so, it would seem Pyongyang is confident enough in how it's handling the pandemic to hold out for the vaccines it prefers.