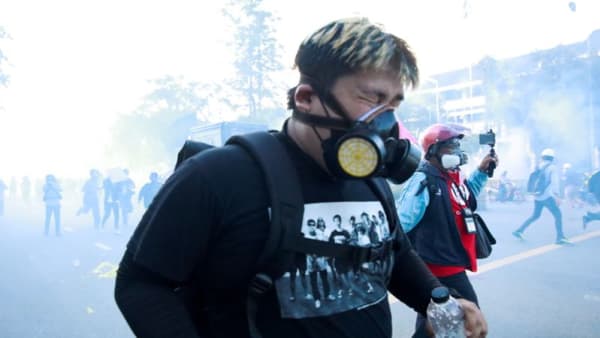 Opposition lawmakers on Monday filed a no-confidence motion against Prayut and five of his Cabinet ministers, which will lead to a censure debate over the COVID-19 crisis, likely later his month or early September, according to the House speaker.
Police fired tear gas canisters and used water cannon when protesters tried to dismantle a police barricade on Monday, the latest as in a series of recent demonstrations that led to violence, including the use of rubber bullets to disperse protests.
Clashes also took place late on Monday near Prayut's residence in another part of Bangkok.
"Bangkok has declared an emergency and a gathering or activity involving more than five people is not possible, it's illegal," said Piya Tavichai, deputy head of the Bangkok police.