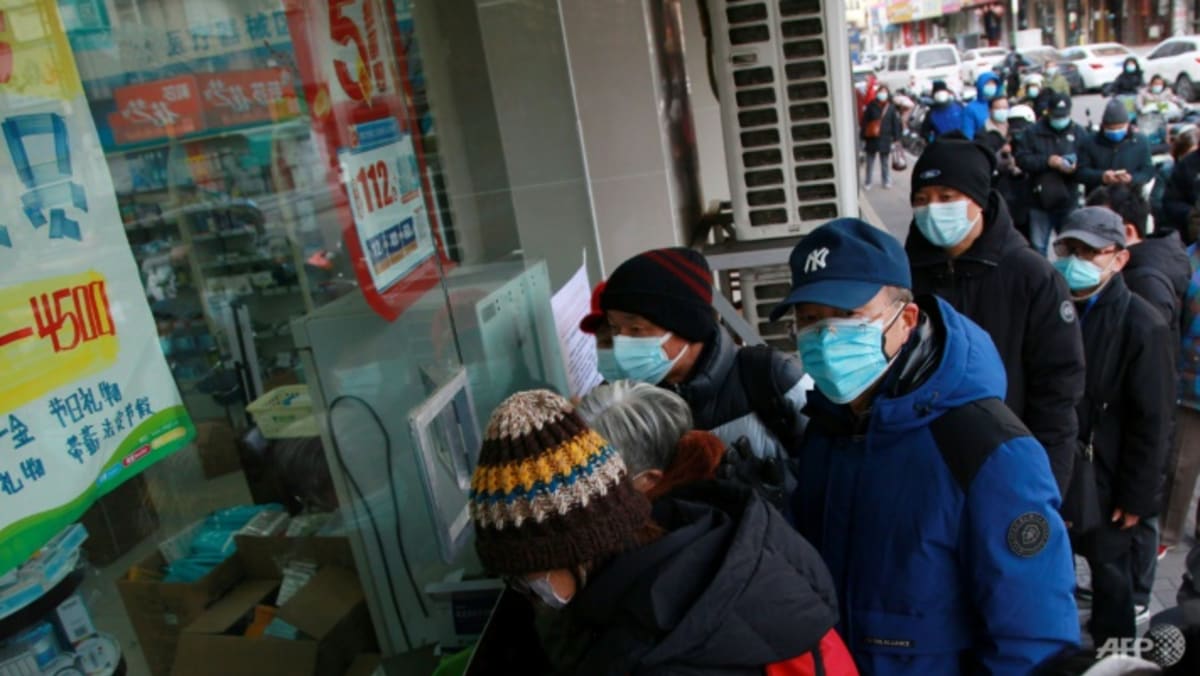 DESPAIR AND HELPLESSNESS
China's public security ministry on Monday (Jan 2) ordered a crackdown on "illegal and criminal activity involving the production and sale of counterfeit epidemic-related medicines and related items".
Despite those risks, the black market remains a common last resort for people like Xiao, whose elderly grandfather fell ill in December.
The business administrator, 25, was "utterly bewildered" when an online tout demanded 18,000 yuan for Paxlovid.
She could not afford it, and her desperation turned to "despair and helplessness" when her grandfather died days later.
"I just don't get how some people were able to get hold of the medicine," she said. "People like us can't even buy one box. How do they have so many?"
With authorised medications virtually out of reach, some are taking a chance on illegally imported generic alternatives.
Overseas drugs typically come at a fraction of the cost, but importers can face legal action for bringing in unregulated medications.
Indian variants of Paxlovid are cheaper, but still command hefty sums.
In an online chat this week, an AFP reporter encountered a person claiming to be an Indian pharmacist who was offering anti-COVID-19 generics for as much as 1,500 yuan per box to dozens of prospective Chinese buyers.
They included a variant of Paxlovid sold under the brand name Paxista, and two generics for pharmaceutical giant Merck's treatment called Movfor and Molaz.
Beijing gave conditional emergency approval last week to Merck's antiviral – sold internationally as Lagevrio – for use on vulnerable adults with COVID-19.
A Shenzhen-based intermediary for the pharmacist said they saw "no moral quandary" in setting high prices for the potentially life-saving medication, adding that they were more concerned about legal problems.
In the chat room, doubts about the reliability of the generics plagued several users.
Said one woman: "I just don't know who to believe."