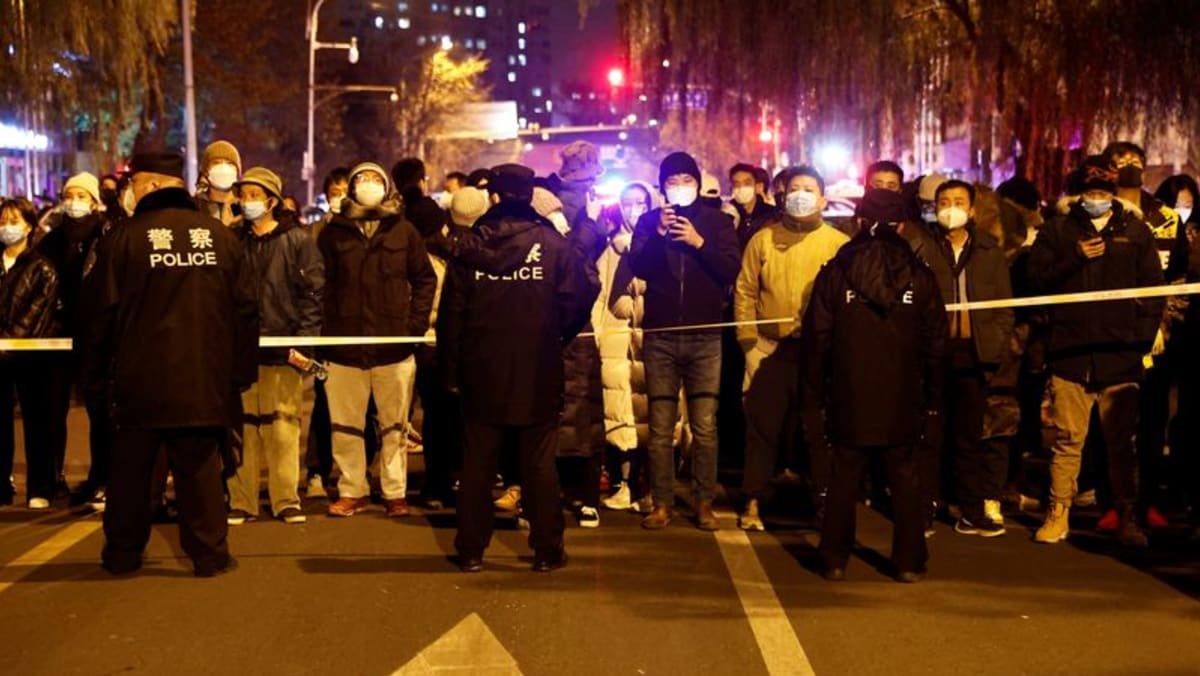 COVID-19 has spread despite China largely isolating itself from the world and demanding significant sacrifices from its population to comply with frequent testing and prolonged isolation.
The lockdowns have exacerbated one of the sharpest slowdowns in growth China has suffered in decades, disrupting global supply chains and roiling financial markets.
Chinese stocks and the yuan rallied as investors bet signs of civil discontent could prompt an easing of the curbs and cheered a relaxation of regulations on developer fundraising.
China's bluechip index CSI300 rose 3 per cent for its best session in three weeks, the Shanghai Composite Index gained 2.3 per cent to hit a two-month high and Hong Kong's Hang Seng shot up by 5 per cent.
Plans to boost the vaccination rate among the elderly also helped lift market sentiment.
"REALLY SCARY"
In Hangzhou, the capital of the eastern Zhejiang province, videos on social media which Reuters could not independently verify showed hundreds of police occupying a large square on Monday night, preventing people from congregating.
One video showed police, surrounded by a small crowd of people holding smartphones, making an arrest while others tried to pull back the person being detained.
Hangzhou police did not immediately comment.
In Shanghai and Beijing, police were patrolling areas where some groups on the Telegram messaging service had suggested people gather again. The police presence on Monday night ensured no gatherings took place.
"It's really scary," said Beijing resident Philip Qin, 22, referring to the large number of police on the streets.
Residents said police have been asking people passing through those areas for their phones to check if they had virtual private networks (VPNs) and the Telegram app, which has been used by protesters, residents said. VPNs are illegal for most people in China, while the Telegram app is blocked from China's internet.
Some protesters had used dating apps to evade censorship and police scrutiny.
The spark for the protests was a fire last week in the western city of Urumqi that authorities said killed 10 people.
Some internet users said COVID-19 lockdown measures hampered the effort to rescue people in the burning building. Officials have denied that.