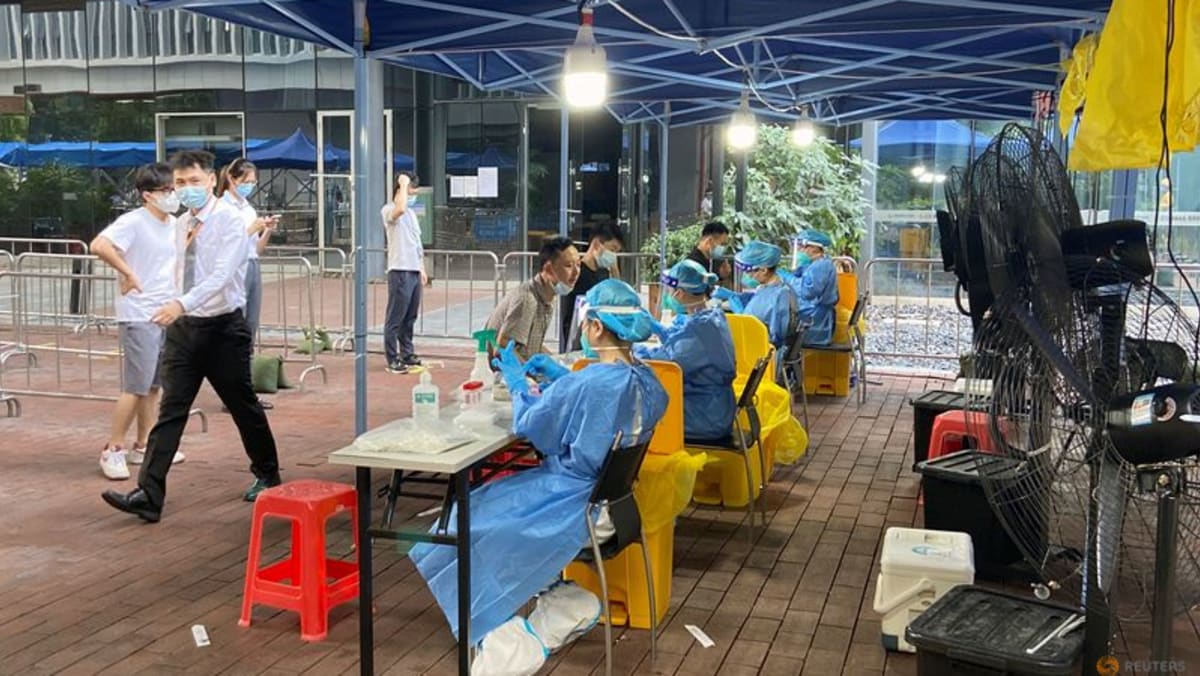 THREE-TIER MANAGEMENT
Based on the results of the weekend testing, Shenzhen will classify its areas into three categories, reflecting low, medium, and high risk of infection, Lin said.
In areas deemed low risk, the city will remove restrictions that confined much of its population to residential compounds over the weekend, though lockdowns will remain in place in "high" and "medium" risk neighbourhoods.
In areas where infections were found, temporary restrictions would be prolonged for three days.
Major districts of Futian, Nanshan and Longhua said that entertainment centres like cinemas and KTVS would remain closed, and restaurants would allow dining in at half capacity.
The Nanyuan neighbourhood of the Futian District will continue to be treated as a medium-risk area due to the relatively high number of positive cases detected, Lin said.
Separately, Chengdu, the capital city of Sichuan Province, said it will continue to impose COVID-19 lockdown curbs in most of the city.
Even in two areas where life is allowed to come back to normal – Xinjin District and Qionglai City – indoor dining will continue to be banned, while public activities such as conferences and performances will be strictly restricted.
Mainland China reported 1,666 new coronavirus cases on Sep 4, compared with 1,848 new cases a day earlier, the National Health Commission said on Monday.
It added that 349 cases on Sep 4 were symptomatic and 1,317 were asymptomatic.
China's capital Beijing reported no local cases, compared to one case that was symptomatic a day before, according to local government data.
Financial hub Shanghai also reported no new local cases, compared to one symptomatic infection the day before, local government data showed.