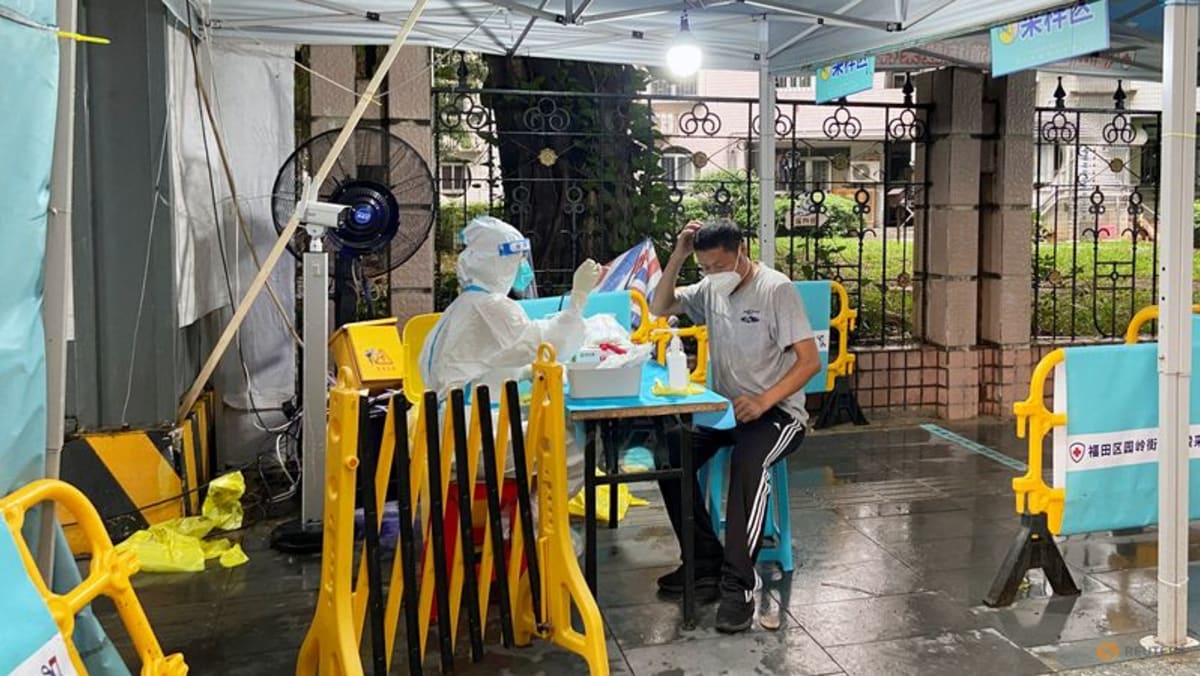 So far, authorities have largely avoided shutting down offices and factories.
"We need to get the virus under control, we can't just give up like some countries," said a woman surnamed Tang, who has been volunteering to help food deliveries arrive at a locked down compound in Futian, Shenzhen's most severely hit district.
"But I don't know when it will end, it's really hurting businesses."
On Friday, officials reported 87 new locally transmitted COVID-19 infections in Shenzhen on Sep 1, up from 62 a day earlier. Of those, eight were outside quarantine areas.
CHENGDU LOCKDOWN
In southwestern China, the megacity of Chengdu went into lockdown late on Thursday with mass testing for COVID-19 planned through the weekend. Uncertainty remained whether the lockdown would be lifted after the testing ends on Sunday.
The city of about 21 million people and capital of Sichuan province reported 150 new local cases for Sep 1, official data showed on Friday, compared with 157 infections a day earlier.
In Chengdu, non-essential employees were told to work from home. Industrial firms engaged in key manufacturing and able to manage on closed campuses were exempted from work-from-home requirements.
Toyota Motor's Chengdu plant, which has an annual production capacity of 105,000 vehicles, is "operating normally", and inside a closed loop at the request of the Sichuan government, a company official told Reuters.
Sweden's Volvo Cars, majority owned by Chinese automotive company Zhejiang Geely Holding Group, has shut its plant in Chengdu, a company spokesperson said on Thursday.