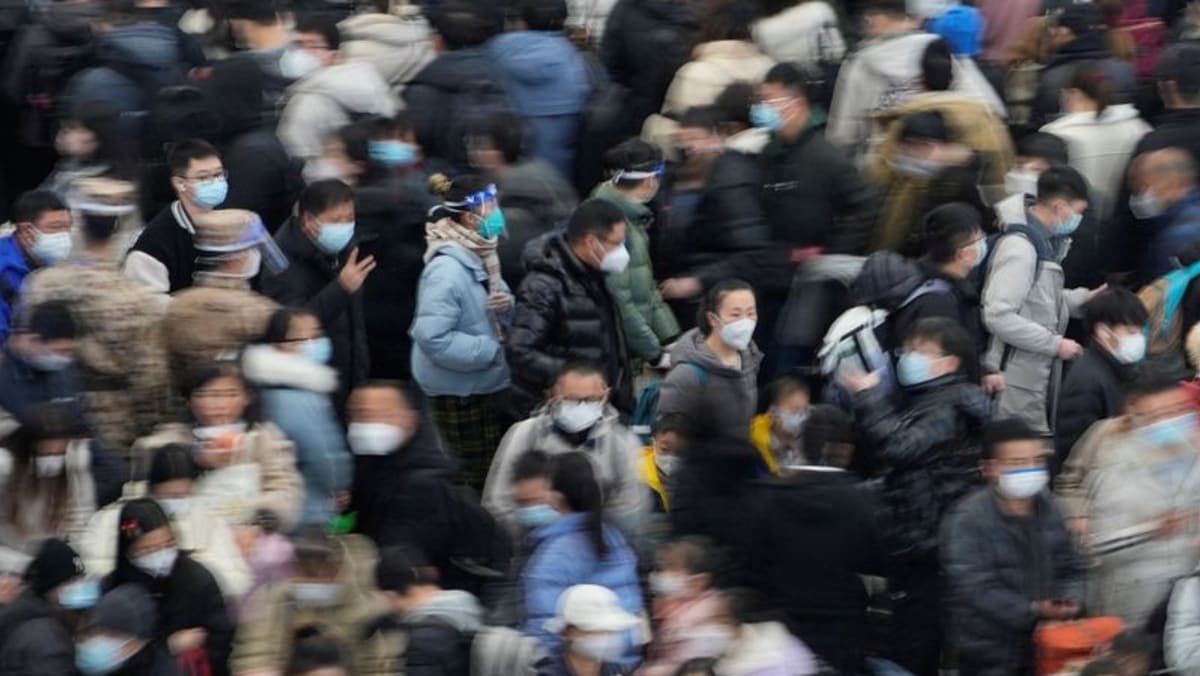 PENT-UP DEMAND
President Xi Jinping said this week that he was concerned about an influx of travellers to rural areas with weak medical systems, and that protecting the elderly – many of whom are not fully vaccinated – was a top priority.
China reported a large jump in COVID-19 hospitalisations in the week through to Jan 15, to the highest since the pandemic began, according to a report published by the World Health Organization on Thursday.
Hospitalisations rose by 70 per cent on the previous week to 63,307, according to the WHO, citing data submitted by Beijing.
But in a news conference on Thursday, health officials said the number of COVID-19 patients reporting to hospital had peaked with more than 40 per cent fewer people being treated with critical conditions on Jan 17 compared with a peak on Jan 5.
China said last Saturday that about 60,000 people with COVID-19 had died in hospital between Dec 8 and Jan 12 – a roughly 10-fold increase from previous disclosures.
However, that toll excludes those who died at home, and some doctors have said they are discouraged from putting COVID-19 on death certificates.
While China's reopening is proving deadly, investors are hopeful that it will eventually help revive its US$17 trillion economy, placing bets that have lifted Chinese stocks and its yuan currency to multi-month highs in recent sessions.
"Markets widely anticipate a surge of pent-up demand will be unleashed from the reopening of China's economy," Nomura analysts said in a note.
The analysts cautioned though that a fall in household wealth and a surge in youth unemployment, a hangover from years of lockdowns, may temper the rebound.
While international flights from China remain at a small fraction of pre-pandemic levels, Chinese tourists, a much-missed mainstay of the world's retail and travel industry, are trickling back to tourist hotspots.
Malls from Macao to Bangkok are aiming to lure them with red lantern displays, special dances to mark the Year of the Rabbit – and discounts.
Chinese spending on travel had grown to US$255 billion in 2019, before the pandemic, and accounted for 33 per cent of spending in the global luxury personal goods market, according to estimates from Bain.