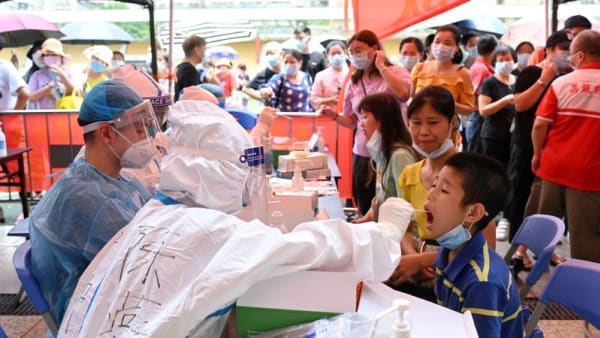 BEIJING: China reported its highest daily count of 124 new COVID-19 cases on Friday (Aug 6), fuelled by a surge in locally transmitted infections.
This is up from 85 a day earlier, according to the National Health Commission.
Of the new confirmed infections, 80 were locally transmitted, the health authority said, up from 62 local cases a day earlier.
The local cases were driven by a surge in infections in eastern Jiangsu province, which reported 61 new cases on Thursday, up from 40 a day earlier. The new infections were mainly in the city of Yangzhou.