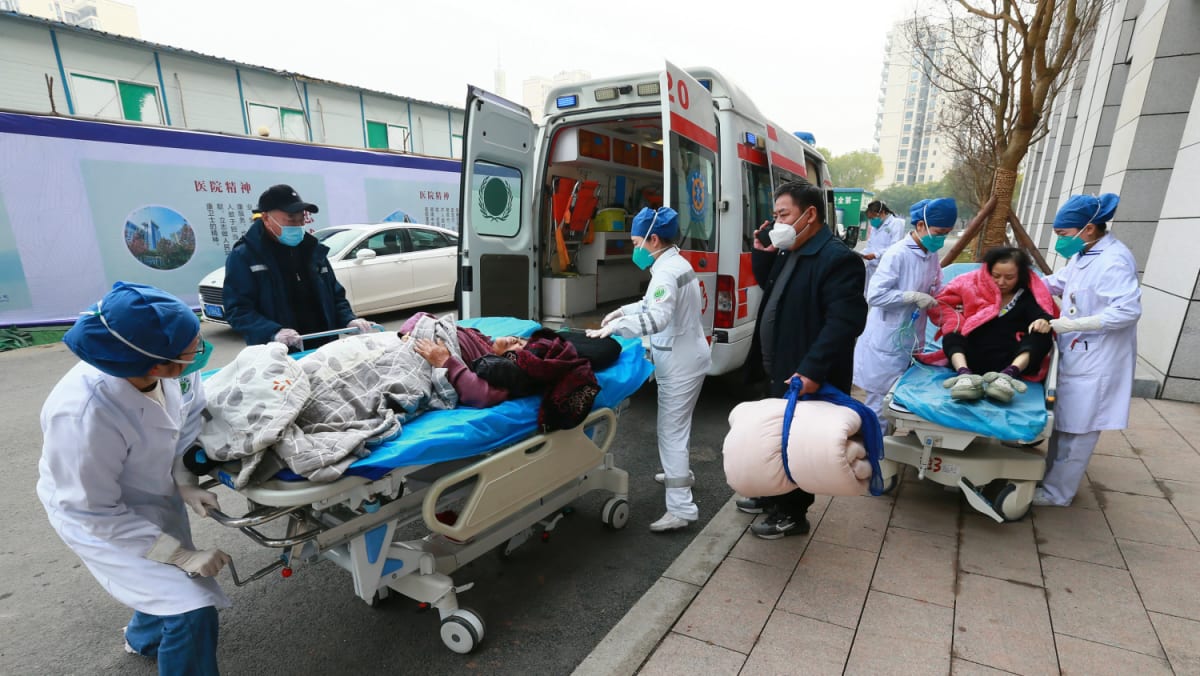 While previous sewage testing trials focused on evaluating the size of outbreaks, the latest directive said authorities should also monitor "changes in virus genomic sequence" to identify potential variants – a matter of major concern as COVID-19 surges across the country following the abrupt lifting of pandemic restrictions last month.
As many as 130 sub-lineages of the Omicron variant have been detected in China in the past three months, health officials said, adding that mutations will continue as the disease spreads.
"With China's reopening, it would not be surprising to see the concurrent rise of multiple prevailing Omicron sublineages," said Janelle Thompson, associate professor of water quality and extremophile biotechnology at Singapore's Nanyang Technological University.
China will also open its borders and drop all inbound quarantine measures on Sunday, shedding the last of its zero-COVID rules after almost three years.
Scientists expect the new strains to be more transmissible and forecast additional waves of infections, as reinfection has been common around the world.
"If new variants emerge with heightened risk profiles, waste water can allow surveillance (workers) to zero in on the dynamics and distribution of that particular variant of concern, enabling a more targeted public health response," Thompson said.
Tests specific to the variant of concern or sequencing can run in parallel to the regular detection tests, she added.
Without community testing mandates and self-reporting systems, sewage surveillance data was one way to tell whether infection levels were rising, falling or holding steady, according to Aparna Keshaviah, principal researcher focusing on waste water-based epidemiology at Mathematica, a US-based research institute.
Sewage data can show infections earlier than clinical data from test results, she said, as there is usually a delay between getting infected and symptoms showing and when the individual seeks to get tested.
"(Sewage testing) not only gives officials a feedback loop to assess whether containment measures are working, but can help officials target limited resources to areas that need them most," Keshaviah said.
China first started looking at sewage monitoring after the National Health Commission published guidelines last March on tracking waste water for the spread of the coronavirus.
Although the authorities did not set out national policies immediately, the guidelines had significant implications, as they laid out in detail the steps, ingredients and machines involved.
The guidelines sparked a few attempts on the local level. Haidian district of Beijing, for instance, arranged to test 50 sewage treatment plants weekly in August.
The southern city of Shenzhen started sewage surveillance at its Shenzhen Bay port in September before extending it to the entire city in December.
More than 90 pumping or sewage treatment plants were covered in the citywide drive, according to Professor Zhang at Shenzhen University.
"This is currently the only way available to collect citywide data on infections (after the lifting of COVID-19 curbs)," he said.
"Without the standards [released in March], we could neither determine positive or negative cases, nor conduct quantitative analysis [of waste water] accurately," he said.
There was little academic research and the technique was immature before then, he added.
But he expected updates as that notice did not include steps to analyse variants.