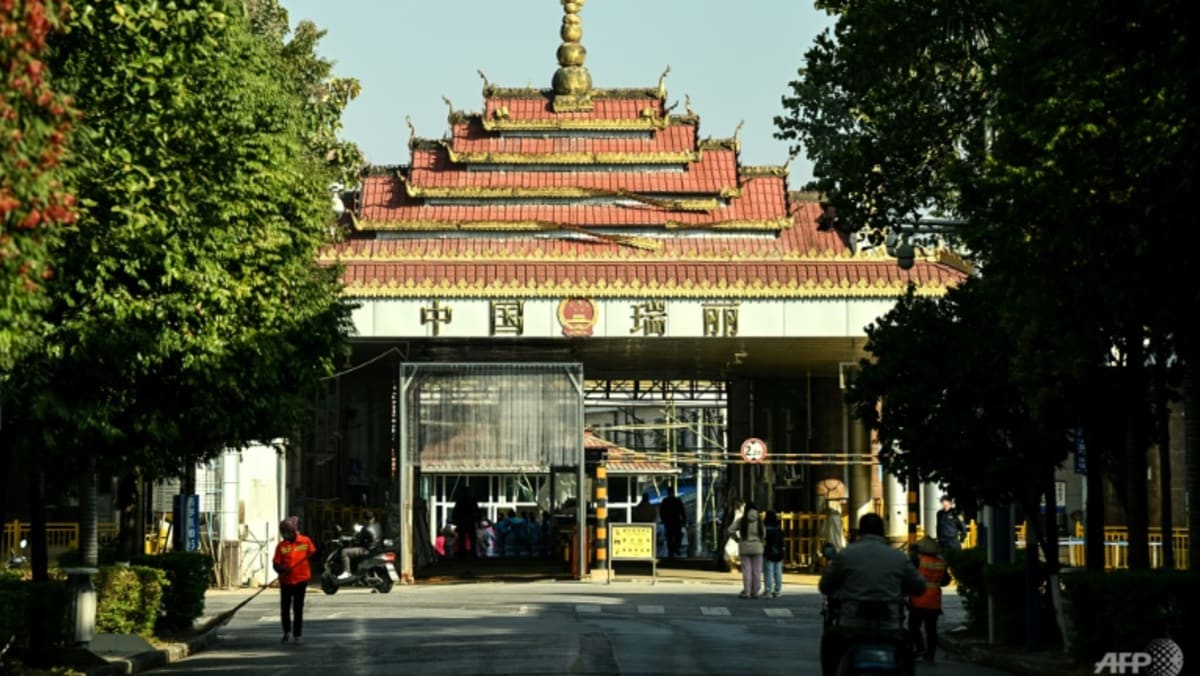 RUILI, China: At a checkpoint on China's southern frontier with Myanmar, shuttered stores advertising the region's famed jade jewellery appear abandoned, driven out of business by a pandemic-induced closure of the border.
The city of Ruili is slowly creaking back to life as China ditches its zero-tolerance COVID-19 strategy after years of strict lockdowns and other gruelling restrictions.
An absence of cross-border travel has haunted the trade-dependent city since April 2020, when the flow of goods and people from Myanmar was cut off.
On Sunday, a Myanmar official told AFP the border had finally been partially reopened, with some trucks making the crossing – spurring hope for a revival of the local economy.
Two men on the Chinese side were leaning against the barrier dividing the countries when AFP visited on Friday (Jan 13), gazing through the gates at the Myanmar town of Muse.
"We are from Myanmar," said one.
"We haven't been home in three years and really miss it."
Ruili was one of China's hardest-hit cities during the three-year campaign to keep the virus at bay.
It became a key battleground in the fight to keep imported COVID-19 cases out of China, with residents living through nearly a dozen lockdowns and prevented from travelling for most of the period.
"We were locked down so many times each year, not just once or twice – as if we were sleeping for months and months at home," Duan, a jade seller in the city's Delong jewellery market, told AFP.
Unable to operate normally, many businesses closed down, Duan said, pointing to the shuttered stalls surrounding his stand.
The city of around a quarter of a million people saw its population decline by 40,000 between 2020 and 2021, the most recent census figures show.
Huang, another jewellery seller, told AFP she became trapped outside Ruili by a travel ban in 2020 after attending her mother-in-law's funeral in distant Shanxi province.
When the restrictions were lifted last month, she rushed back to seize her first chance in years of celebrating the upcoming Chinese New Year with her parents.