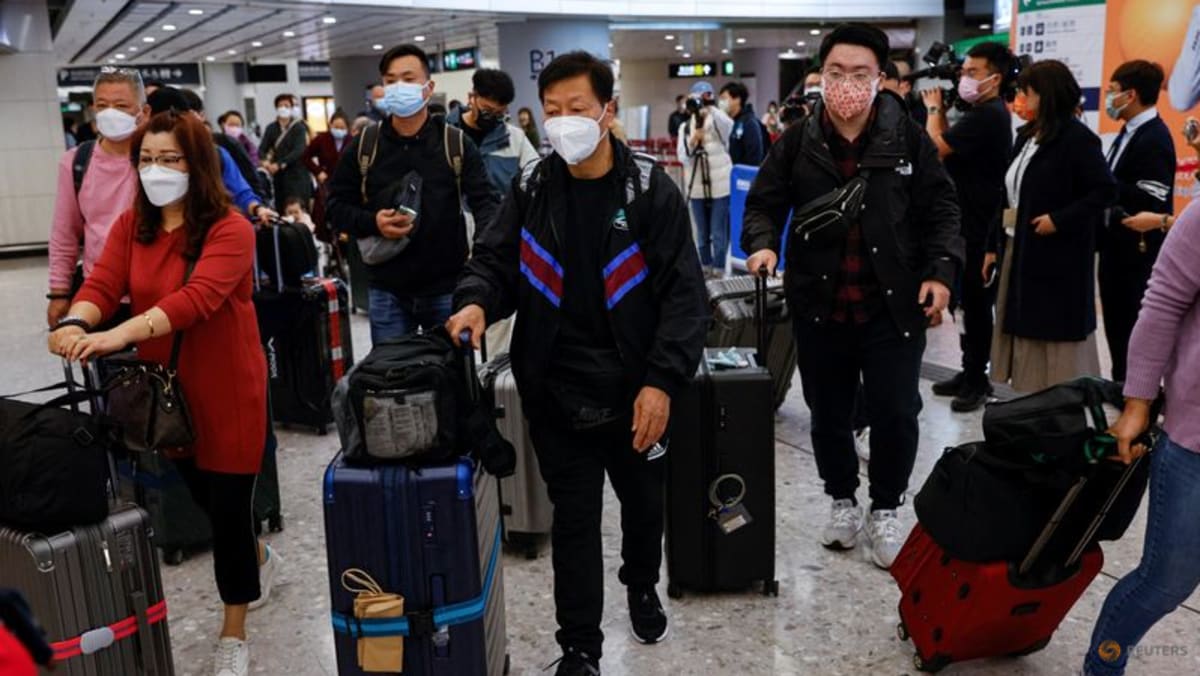 HONG KONG/BEIJING: China resumed on Sunday (Jan 15) high-speed rail services between Hong Kong and the mainland for the first time since the beginning of the COVID-19 pandemic, as it dismantles travel curbs after Beijing scrapped quarantine for arrivals a week earlier.
The reopening comes amid a massive wave of infections nationwide and a day after authorities said nearly 60,000 people with COVID-19 had died in hospital, following last month's abrupt U-turn on "zero-COVID" policy in the wake of historic protests.
Despite the infections, some passengers voiced excitement and relief about being able to more easily return to their hometowns in time for the approaching Chinese New Year.
"The resumption of the high-speed railway has made it very convenient for us and has brought us closer to home," said Mang Lee, 33, who was among dozens going through border checks at Hong Kong's West Kowloon station before boarding trains.
"For the past three years, due to the pandemic, it has not been easy to enter China in any way," added Meng, originally from the southern city of Guangzhou. "I have not been able to go home for a long time."