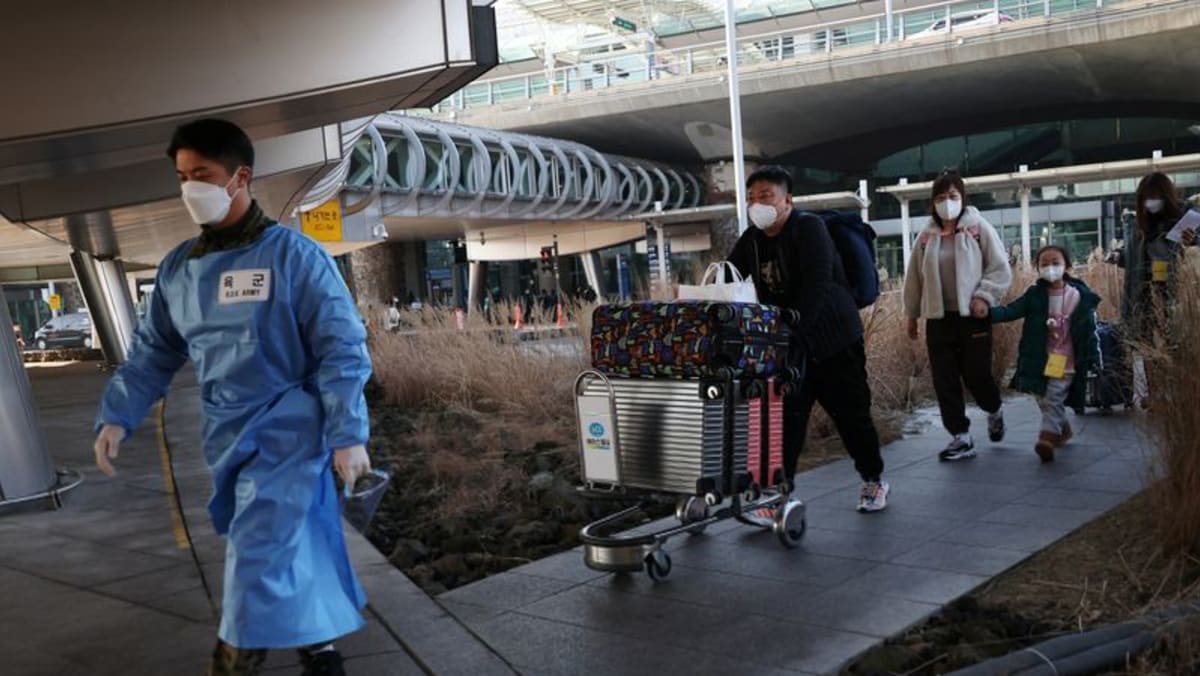 Although international health experts have predicted at least 1 million COVID-related deaths this year, China has reported just over 5,000 since the pandemic began, one of the lowest death rates in the world.
Concerns over data transparency were among the factors that prompted more than a dozen countries to demand pre-departure COVID-19 tests from travellers arriving from China.
Beijing, which had shut its borders from the rest of the world for three years and still demands all visitors get tested before their trip, has said it strongly opposes such curbs, which it finds "discriminatory" and "unscientific."
Tensions escalated this week with South Korea and Japan, with China retaliating by suspending short-term visas for their nationals. The two countries also limit flights, test travellers from China on arrival, and quarantine the positive ones.
Japan's Chief Cabinet Secretary Hirokazu Matsuno said on Friday Tokyo will continue to ask China to be transparent about its outbreak, labelling Beijing's retaliation as one-sided, unrelated to COVID-19, and extremely "regrettable."
ON THE MOVE
Parts of China were returning to normal life.
In the bigger cities in particular, residents are increasingly on the move, pointing to a gradual recovery in consumption and economic activity this year. Still, traffic data and other indicators have not yet fully recovered to levels of just a few months ago.
Many economists remain apprehensive about the pace of revival following the faster-than-expected reopening. December trade data released on Friday provided further reason for caution.
Both imports and exports shrank sharply in December as a torrent of infections weighed on domestic demand and a cooling world economy curbed factory orders. Imports underperformed exports throughout last year.
Jin Chaofeng, whose company in the east coast city of Hangzhou exports outdoor rattan furniture, said he has no expansion or hiring plans for 2023.
"With the lifting of COVID curbs, domestic demand is expected to improve but not exports," he said.
Data next week is expected to show China's economy grew just 2.8 per cent in 2022 under the weight of repeated lockdowns, its second-slowest since 1976, the final year of Mao Zedong's decade-long Cultural Revolution that wrecked the economy, according to a Reuters poll.
Growth is then seen rebounding to 4.9 per cent this year, still well below the trend of recent decades.