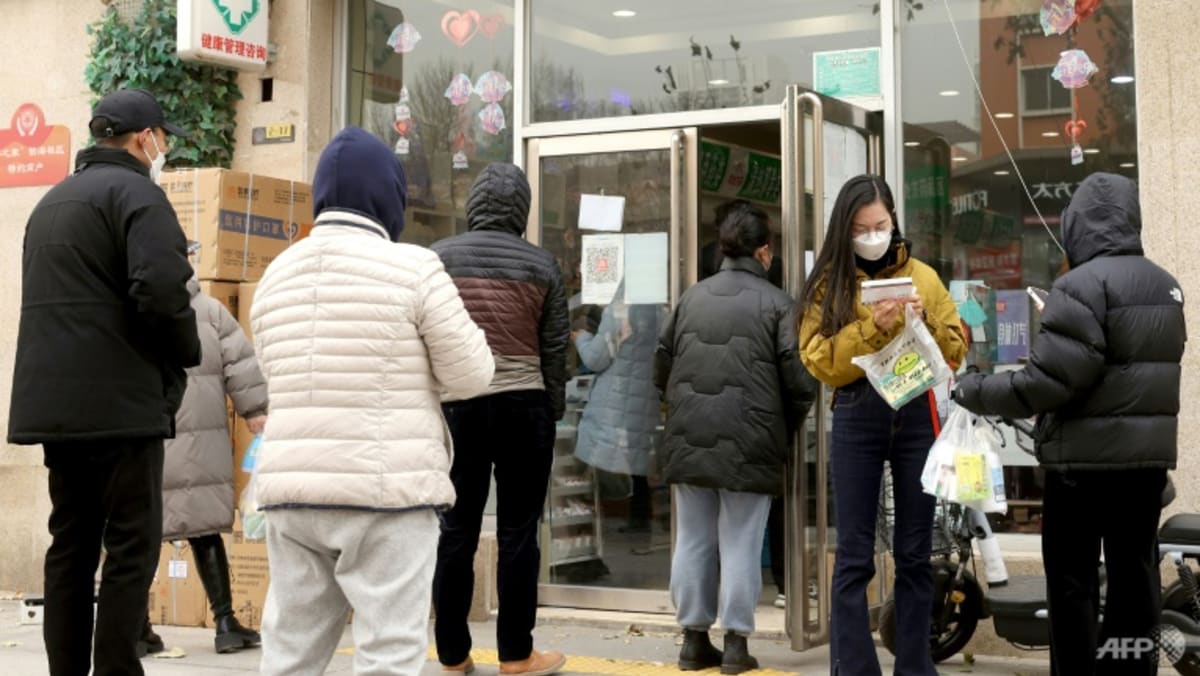 The eastern city of Hangzhou on Thursday urged citizens to place medicine orders "rationally" based on their needs.
"Do not blindly hoard medicines … Leave them to the people who really need them," read a notice from the city's market supervisory administration.
One expert told AFP the bottleneck in supplies was a logistics rather than production issue.
"The industry and information authorities are heading up measures to secure production, but the logistics are still far from being smooth, namely the traditional channels of hospitals and pharmacies," said Zhou Zhicheng, director at the China Federation of Logistics and Purchasing.
And as cases surge, hospital wards in major cities are filling up with elderly COVID-19 patients.
In the eastern megacity of Shanghai, an AFP journalist saw corridors of an emergency department lined with stretchers filled with elderly people hooked up to oxygen tanks.
AFP counted at least 15 such patients spilling out from wards into the hallway, some with suitcases next to their trolleys.
"SUDDEN SURGE"
In the face of the outbreak on the mainland, anxious shoppers in Hong Kong have been snapping up over-the-counter flu medicine, clearing out pharmacy shelves for nearly two weeks.
"Last week, there were people who bought a dozen, two dozen boxes of Panadol to send to mainland China," one pharmacy worker told AFP.
The semi-autonomous city's largest pharmacy chain, Mannings, has limited purchases of fever, cold, flu and cough medicines by popular Western brands, as well as Chinese Lianhua Qingwen capsules, citing "a sudden surge in demand".
The chair of the Hong Kong General Chamber of Pharmacy said most of the purchased medicine was likely headed for China.
And Taiwanese authorities said they had also seen bulk-buying of Panadol and similar medicines rise in the past few weeks.
"If the situation worsens, we will consider a rationing scheme to limit the number each individual can buy," said the head of Taiwan's epidemic control command centre.