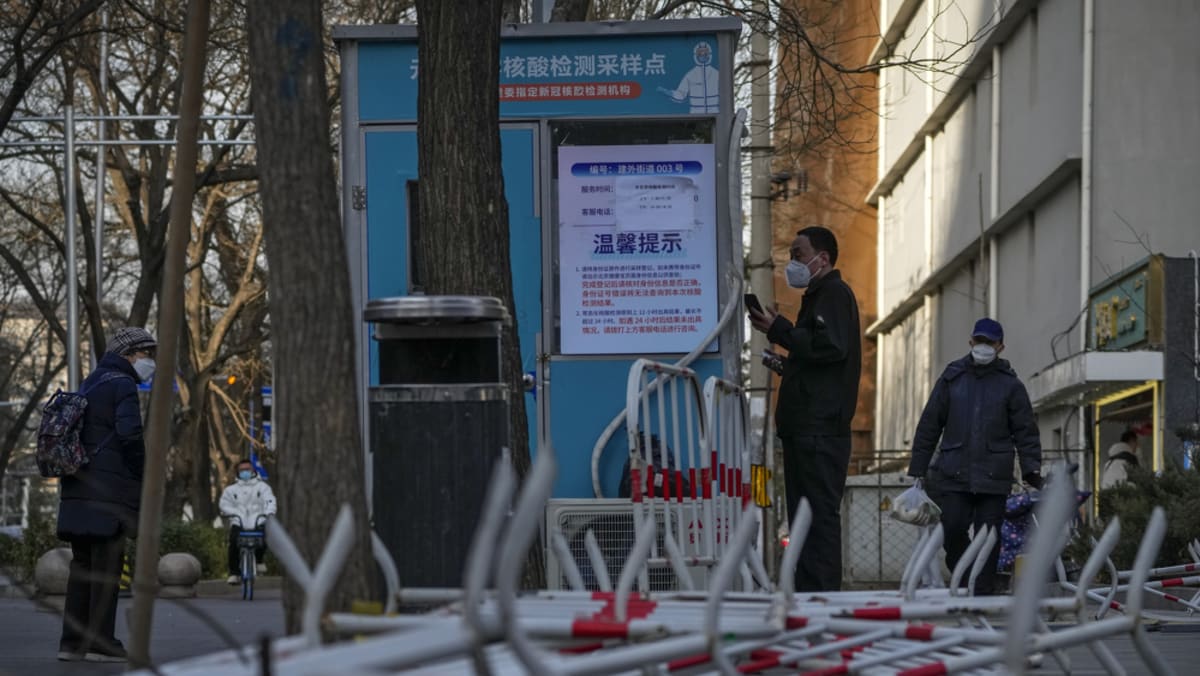 Its sudden surge in popularity prompted Dalian Leasun Food, one of the country's largest canned food manufacturers, to clarify in a Weibo post that canned peaches do not have any medicinal effect.
"Canned yellow peaches ≠ medicines!" the company said in a post published last Friday. "There is enough supply, so there is no need to panic. There is no rush to buy."
Two Communist Party mouthpieces have attempted to quell the panic buying of peaches.
A post on Weibo on Sunday by The People's Daily called the product "useless in alleviating symptoms of illness".
The newspaper added: "Canned yellow peaches are not really a special medicine for fever and cough. It is more like a sweet 'placebo' like the cake you eat or the milk tea you drink when you are stressed."
"The conclusion that 'canned yellow peaches can cure diseases,' drawn from good childhood memories, has no practical value in curing diseases," The Beijing Youth Daily said on Monday. "It can only be regarded as a kind of joke or poetic expression." 
ELECTROLYTE WATER EQUALLY IN DEMAND
According to the Pandaily website, electrolyte water and related beverage products on Chinese e-commerce platforms are also in short supply, with some brands out of stock.
According to statistics provided by Genki Forest, a leading Chinese beverage enterprise, the latest weekly sales volume of Alienergy Electrolyte Drink on domestic e-commerce platforms has increased by 1327 per cent month-on-month, and the weekly sales volume on food delivery platforms has increased by 1000 per cent month-on-month.
From Dec 7 to Dec 8, the sales of Alienergy Electrolyte Drink on food delivery platforms soared by 2000 per cent.
Electrolyte water products is seen as "a healthy way of water replenishment" and has gained popularity amid China's shift from its zero-COVID strategy.
In 2020, the Chinese Center for Disease Control and Prevention had recommended drinking water with a certain amount of electrolytes in its COVID-19 prevention guide.
A screenshot of a COVID-19 prevention and treatment plan of released by Hunan province has also been making the rounds online, contributing to the spike in sales.
Chinese citizens have seized on a line in the the treatment plan, whose second edition was published in 2022, which read: "It is best to supplement with electrolyte water." 
However, this has not been endorsed on any official government platforms that outline COVID-19 treatment options.