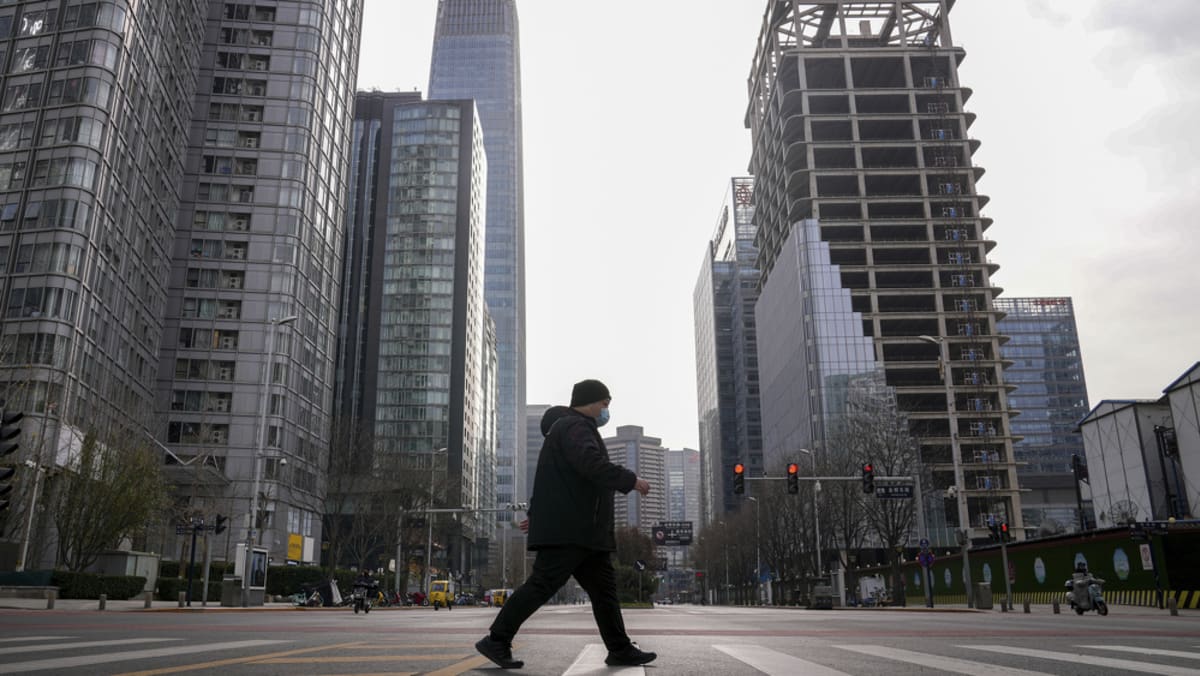 BEIJING: Foreign businesses are gearing up for travel into China, following the country's sooner-than-expected relaxation of its strict COVID-19 travel curbs and border controls.
But while the move could help boost foreign investment, China's post-COVID-19 economic recovery could still take some time, said business groups and analysts.
This comes as China continues to grapple with rising infections.
Its abrupt relaxation of restrictions has led to the coronavirus sweeping across the country, with some estimates suggesting millions being infected daily.
BOOST FOR TRAVEL, MIGRATION BUSINESSES
Despite the uncertainty, one migration agency in Beijing is expecting a 30 to 50 per cent boost in business this year, as its clients are able to visit destination countries more easily.
The Singapore-headquartered AIMS Group of Companies has been ramping up preparations, after China announced it would scrap lengthy quarantines for inbound travellers and relax other travel restrictions from Jan 8.
Business had taken a hit in the initial stages of the pandemic, forcing the company to shut three of its five offices in China and lay off employees.
It also had to stop in person seminars, which it used to hold fortnightly in various Chinese cities prior to the pandemic.
Mr Pearce Cheng, chief executive of the AIMS Group of Companies, said: "I think the business model will have to change. So I don't know whether having like a large group of people in a single room will still work in China. Of course, we have to test it out."
The company's leaders are also looking to resume regular business trips to China after Chinese New Year.
Mr Cheng, who is hoping to personally assess how China has changed in the last three years, said: "I am definitely going to fly in because I know that the face-to-face value is really very important and I know some of the clients, they really want to hear from myself or some of my colleagues here in Singapore." 
Other foreign business groups said China's highly-anticipated reopening will boost business confidence and help in getting more investments. 
"If you can't have senior management come, it makes it very hard to get the attention for additional investment," said Mr Michael Hart, president of the American Chamber of Commerce in China.
"There's a lot of concerns about supply chains, and there's a lot of concerns about United States-China relations. When you can have people come and have face-to-face meetings, people-to-people exchanges, that will really help."
The Singapore Chamber of Commerce in China told CNA the zero-COVID policy changes signal the central government's intent to focus on economic development, adding that it has improved confidence among businesses that normalcy could return "very soon".
But some firms are waiting to see how the domestic situation pans out.
"With China currently undergoing a paradigm shift in its approach to the COVID-19 pandemic, businesses will likely continue to wait to see how the situation on the ground evolves over the coming weeks, before making any long-term decisions on their China investments," said the European Union Chamber of Commerce in China in a written statement to CNA.