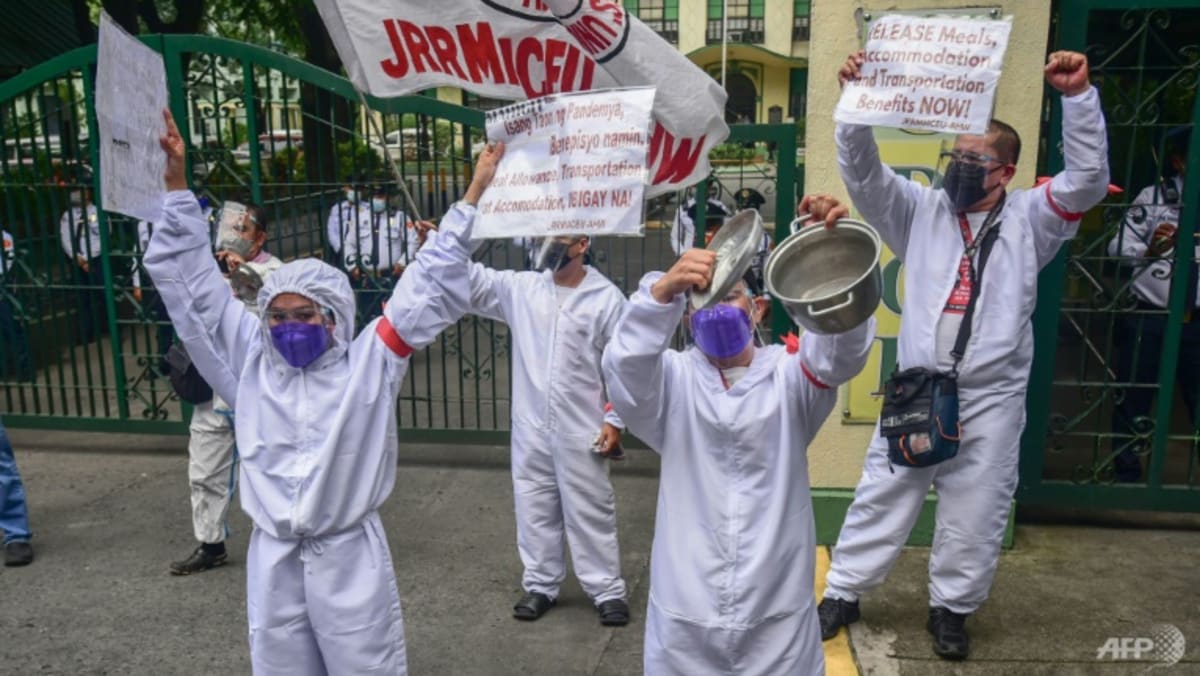 The pandemic has exacerbated a pre-existing lack of nurses, said Maristela Abenojar, president of Filipino Nurses United – a situation she describes as "ironic" in one of the world's biggest exporters of healthcare workers.
The "chronic understaffing" is down to inadequate salaries, she said.
An entry-level nurse in a public hospital can earn 33,575 pesos (US$670) per month, official data shows.
But Abenojar said that most were on short-term contracts, earning 22,000 pesos with no benefits such as hazard pay. Meanwhile, those in the private sector were making as little as 8,000 pesos.
And many have had enough: About 40 per cent of private hospital nurses have resigned since the start of the pandemic, according to the Private Hospitals Association of the Philippines.
More than 5,000 nurses have been given the green light to go abroad this year after a COVID-19 ban was replaced with a cap to ensure that enough nurses were available in the Philippines.
It hasn't worked.
"We can't get additional nurses, we can't compel them to apply," said Jose Rene de Grano of the private hospitals association.