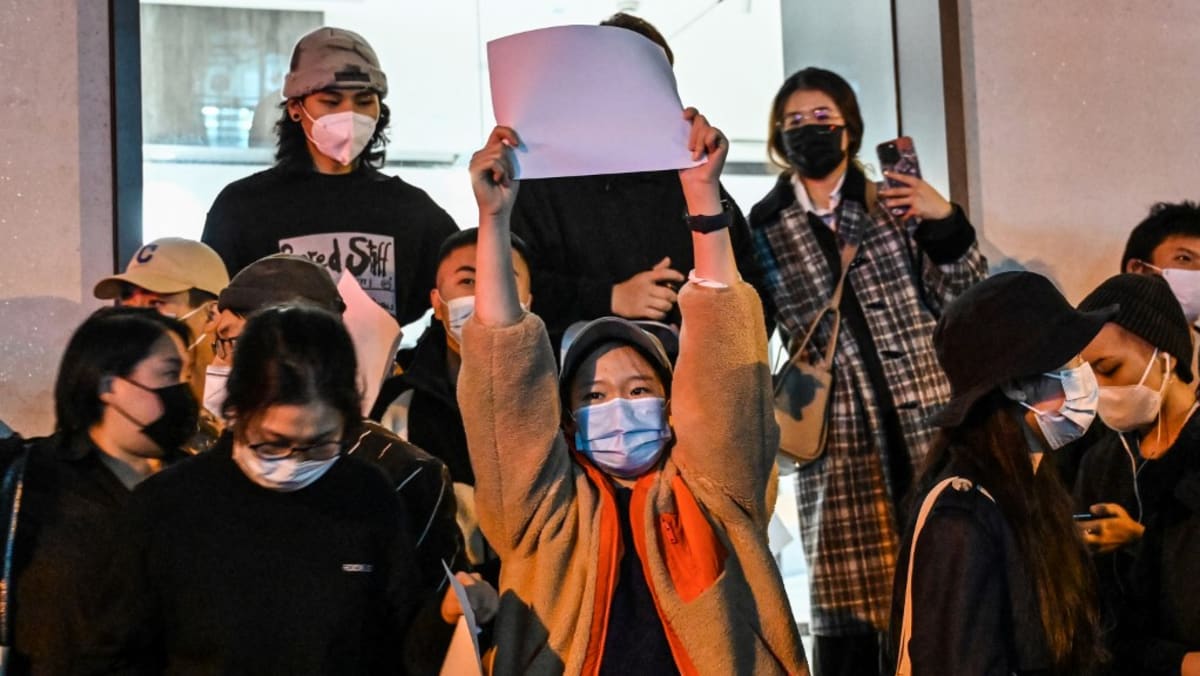 In Shanghai, a crowd that started gathering late on Saturday to hold a candlelight vigil for the Urumqi victims held up blank sheets of paper, according to witnesses.
Similar sheets of paper could be seen held by people at separate Sunday gatherings on the grounds of Beijing's prestigious Tsinghua University and along the Chinese capital's 3rd Ring Road near the Liangma River.
"The white paper represents everything we want to say but cannot say," said Johnny, 26, who took part in one of the Liangma River gatherings.
"I came here to pay respects to the victims of the fire I really hope we can see an end to all of these COVID measures. We want to live a normal life again. We want to have dignity."
One widely shared video said to be from Saturday, which could not be independently verified, showed a lone woman standing on the steps of the Communication University of China in the eastern city of Nanjing with a piece of paper before an unidentified man walks into the scene and snatches it away.
Other images showed dozens of other people subsequently taking to the university's steps with blank sheets of paper illuminated against the night sky by flashlights from their mobile phones.