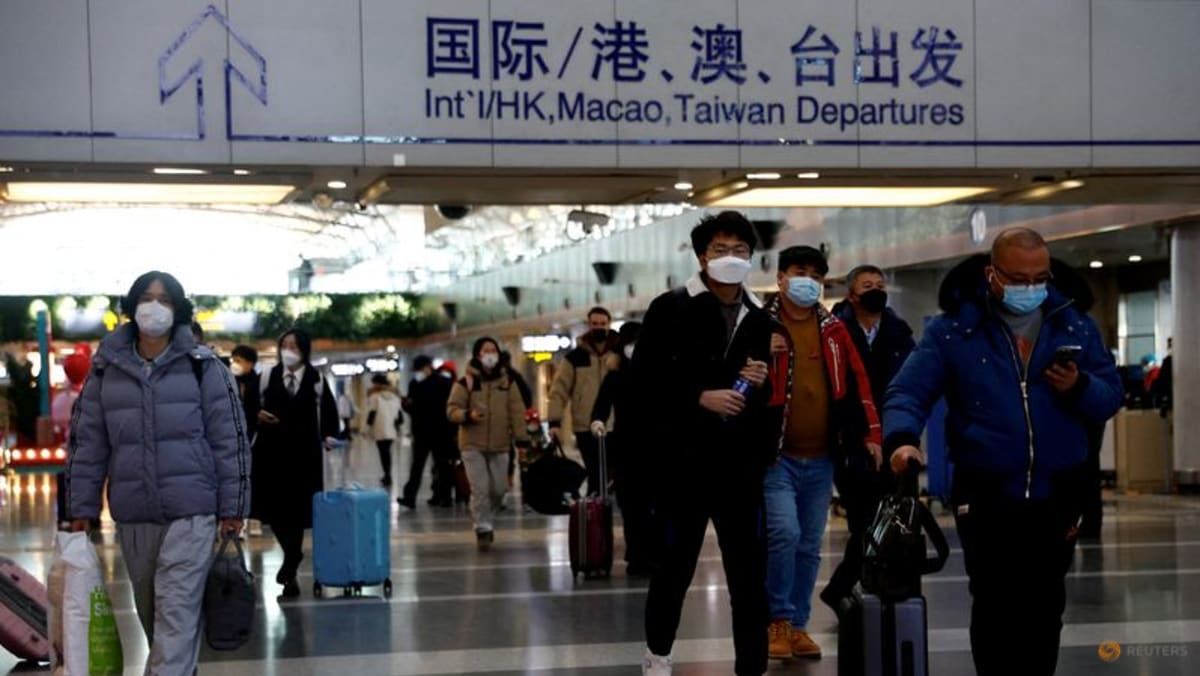 BEIJING: China on Tuesday (Jan 3) condemned fresh COVID-19 test requirements by around a dozen countries on passengers travelling abroad from its territory, warning it could take "countermeasures" in response.
The United States, Canada, France and Japan are among a number of countries that now require travellers from China to show a negative COVID-19 test before arrival, as the country faces a surge in cases.
"Some countries have taken entry restrictions targeting only Chinese travellers," said foreign ministry spokesperson Mao Ning at a regular briefing.
"This lacks scientific basis and some practices are unacceptable," she added, warning that China could "take countermeasures based on the principle of reciprocity".