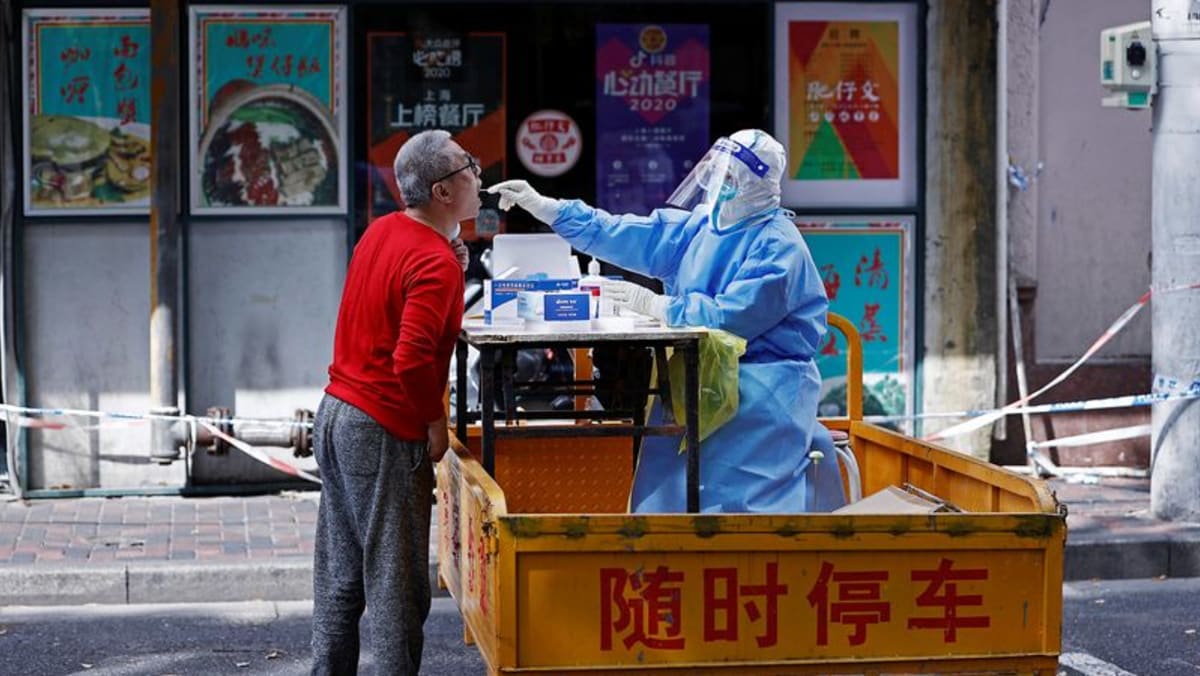 "GRIT OUR TEETH"
Despite the anger and frustrations among residents in Shanghai's sealed off residential compounds, local officials maintain there will be no relaxation until new cases outside of quarantine areas have all been cleared.
"The more critical the period becomes, the more we need to grit our teeth and focus our strength," Shanghai Mayor Gong Zheng was quoted as saying on Shanghai's official government WeChat channel late on Friday.
The number of cases outside quarantine areas stood at 218 on Friday, down from 250 the previous day.
There were 20,634 new local asymptomatic infections in the city, rebounding from 15,698 on Thursday. Total new symptomatic cases reached 2,736, up from 1,931 on Apr 21, official data showed.
"One strategy that needs immediate implementation is to increase rates of the booster vaccination dose to the elderly and other vulnerable groups and to see if mRNA vaccines can be used," said Jaya Dantas, a public health expert at the Curtin School of Population Health in Australia, who is monitoring the Shanghai outbreak.
China has yet to introduce its own mRNA vaccines and has chosen not to import those developed overseas.
In a study published by China's Disease Prevention and Control Center on Friday, medical experts in the northeastern city of Jilin, the location of another recent outbreak, said China's vaccines have been effective so far, though new emerging COVID-19 variants remained unpredictable.
They said "the data is strong enough to indicate the public significance of the strategy of full and booster vaccination, particularly for the elder population".
Liang Wannian, head of a COVID-19 expert advisory body with the National Health Commission, told state television late on Friday that China's current "dynamic" zero-COVID policies had given the country "time to prepare", allowing it to strengthen vaccination levels.
Tang Jiafu, a city official, acknowledged on Saturday that the disruptions were putting Shanghai's environmental health under pressure, with less than half of its sanitation workers currently active, affecting garbage collection rates.
Even after shutting down for more than 30 days, some compounds are still reporting new cases, casting doubt on the efficacy of China's approach.
"This is a significant amount of time and does have mental health impacts: people are exhausted and frustrated," said Dantas.