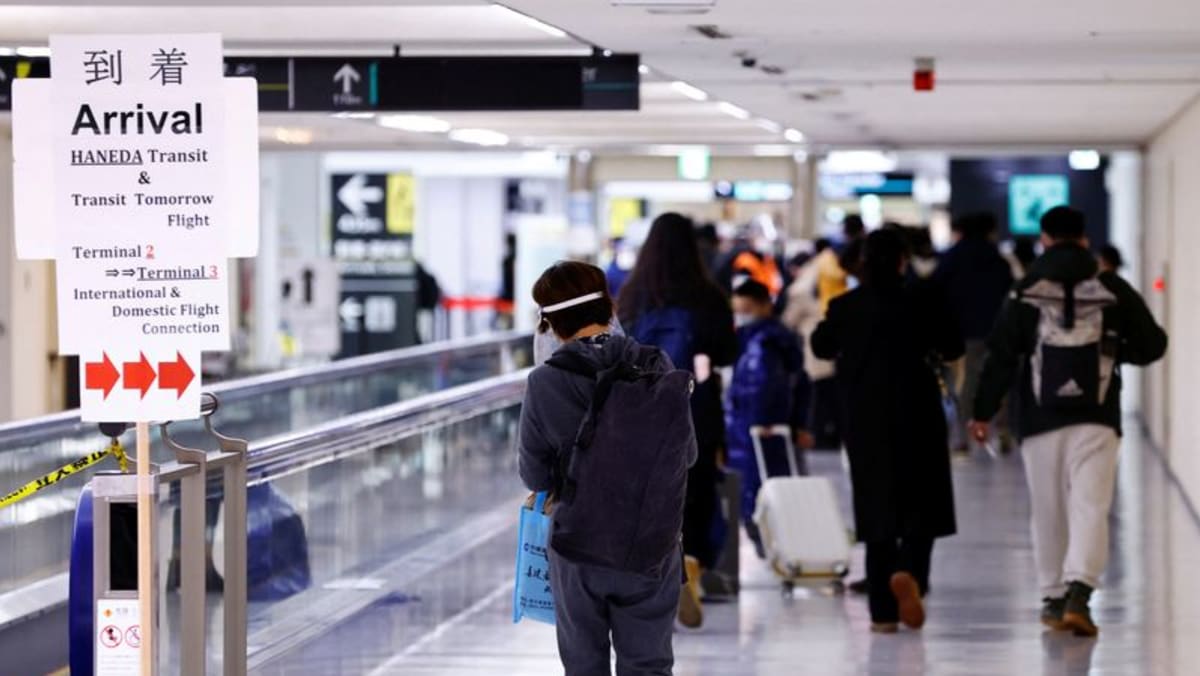 SHANGHAI: People in China are resuming travel ahead of the Chinese New Year, despite worries about infections after Beijing dropped COVID-19 curbs last month, with air passenger volumes recovering to 63 per cent of 2019 levels since the annual travel season began.
The rapid business recovery is challenging airlines' ability to ensure safety, and great attention to pandemic-related risks is needed, said Song Zhiyong, head of the Civil Aviation Administration of China.
The industry needs to "fully understand the special nature, and complexity of the Spring Festival migration in 2023", Song said in a statement on Friday (Jan 13).
Since the Jan 7 start of the annual migration, as Chinese return to their hometowns in preparation for the holiday set to begin on Jan 21, flight passenger numbers stand at 63 per cent of the 2019 figure before the pandemic, the aviation regulator said.
China reopened its borders on Jan 8 after having abruptly abandoned in December a strict anti-virus regime of frequent testing, travel curbs and mass lockdowns that had fuelled historic nationwide protests in late November.
The transport ministry has predicted passenger traffic volumes to jump 99.5 per cent on the year during the festival migration, which runs until Feb 15, or a recovery to 70.3 per cent of 2019 levels.
In the gambling hub of Macao, Friday's 46,000 daily inbound travellers were the highest number since COVID-19 emerged in early 2020, the majority from the mainland, the city government said. It expects a Spring Festival boom in tourism.
The holiday week is also a key time for new movie releases in China.
Cinema box office receipts are on track to generate revenue of as much as 10 billion yuan (US$1.5 billion) during the Spring Festival period, a brokerage has forecast.
Although the figure is about the same as for 2022, it points to a recovery in annual ticket sales, as cinema visitor numbers slumped after COVID-19 worsened to bring spring lockdowns last year in major cities, such as Shanghai, the commercial hub.
The revival in activity is expected to boost revenues as seven new Chinese films, including the highly-anticipated "The Wandering Earth 2", will be screened during the festival.
Topsperity Securities expects festival box offices could hit 10 billion yuan in the most optimistic scenario. Investment Bank CICC estimates the number could reach 8.6 billion yuan.
According to Guosen Securities, box office revenues in 2022 totalled less than 30 billion yuan, down 36 per cent from a year earlier.