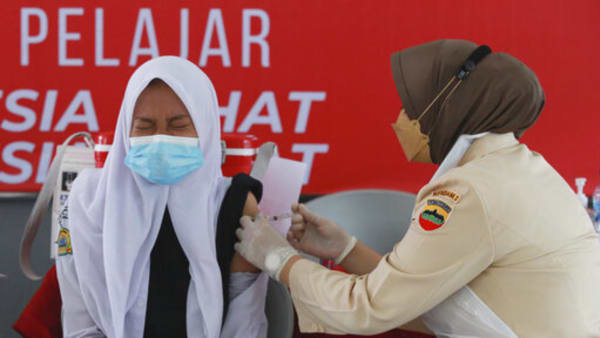 The Philippines, Southeast Asia's second-most populous country with 109 million people, was among the last in the region to receive vaccine supplies. The first shipment arrived on Feb 28, consisting of 600,000 doses of the Sinovac vaccine donated by China.
More than 30,000 people in the country have died of COVID-19, with about 11 per cent of the population fully vaccinated so far.
Similarly, Southeast Asia's largest economy, Indonesia, has faced hurdles in getting hold of sufficient vaccines to deliver to its population of 270 million. It has fully vaccinated 10 per cent of its population so far and has recorded 118,000 deaths.
In total, both countries have recorded over five million COVID-19 cases.
The uneven access to COVID-19 vaccines across the world is stark, given that some richer nations have vaccinated most of their population. Owing to their ability to fund the vaccine development, they were entitled to the vaccines first.
WATCH: Asia's vaccine disparity: What will it take to inoculate Southeast Asia? (47:10)