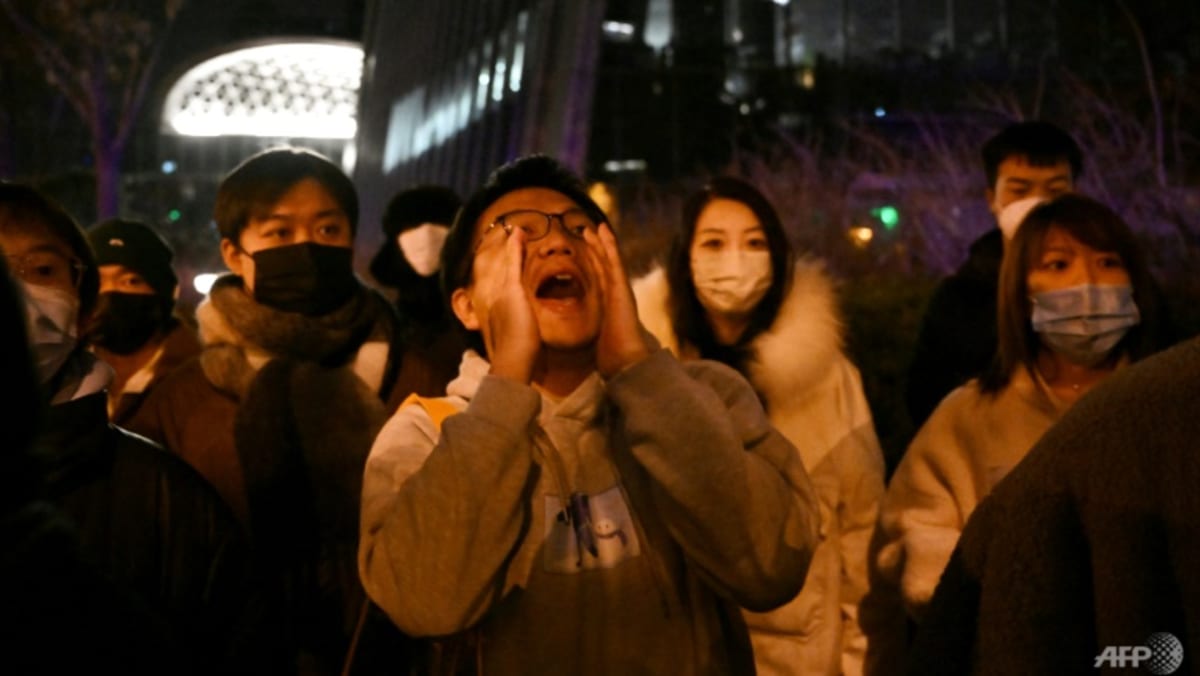 HENAN BANK PROTEST
From May to July, hundreds of bank depositors who lost their money when multiple rural banks in Henan province froze deposits gathered in the provincial capital of Zhengzhou to demonstrate.
Some protesters reported that their COVID-19 health codes inexplicably turned red upon arrival at Zhengzhou, barring them from travel, and accused officials of tampering with the system.
Health codes are used in contact tracing and linked to ID documents. In many cities across China, scanning a health code is a requirement to enter public spaces and use public transport.
TIBET PROTEST
In October, hundreds in the tightly policed Tibetan regional capital of Lhasa staged a rare demonstration, against a harsh lockdown that persisted for almost three months.
Videos showed hundreds of people – who appeared to be mostly migrant workers of Han Chinese ethnicity – marching through the streets, demanding to be allowed to return home.
Protests were geolocated to an area near the Potala Palace, the traditional residence of the Dalai Lama, Tibet's exiled spiritual leader.
BEIJING BRIDGE
That same month, just days before China's ruling party was set to open a landmark congress, a defiant protester draped two hand-painted banners with slogans criticising the Communist Party's policies on the side of a bridge in Beijing.
"No COVID tests, I want to make a living. No Cultural Revolution, I want reforms. No lockdowns, I want freedom. No leaders, I want to vote. No lies, I want dignity. I won't be a slave, I'll be a citizen," one banner read.
The other banner called on citizens to go on strike and remove "the traitorous dictator Xi Jinping".